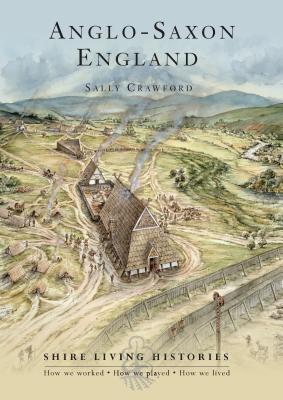 Anglo-Saxon England: 400-790 (Paperback)
400-790
Shire Publications, 9780747808367, 72pp.
Publication Date: June 21, 2011
* Individual store prices may vary.
or
Not Currently Available for Direct Purchase
Description
Early Anglo-Saxon England saw some of the most important elements in the creation of modern England: the Germanic migrations after the departure of the Romans and the introduction of Christianity in the 7th century. While traditionally the early centuries of Anglo-Saxon England have been disregarded as"'lost centuries," archaeological evidence, paired with the later written sources, can reveal a complex and often sophisticated society. This period saw the beginnings of urbanization, with the establishment of market-places enabling the trade of local and exotic goods, and the first schools were introduced in the 7th century.
Sally Crawford looks at how the Anglo-Saxons lived, from the composition of an Anglo-Saxon family and how status was defined by an individual's occupation, to the complexities of feasting and drinking and how adults and children found entertainment.
About the Author
Dr. Sally Crawford is an established scholar in the field of medieval studies. She is an Honorary Senior Research Fellow at the Centre for the History of Medicine at the University of Birmingham; and is currently working on the archives of Paul Jacobsthal at the Institute of Archaeology, Oxford University. She is the co-editor for The Oxford Handbook of Anglo-Saxon Archaeology; co-editor for Anglo-Saxon Studies in Archaeology and History; and has written a number of books on the period.
Advertisement