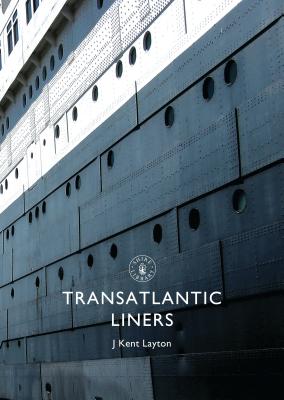 Transatlantic Liners (Paperback)
Shire Publications, 9780747810872, 64pp.
Publication Date: February 21, 2012
* Individual store prices may vary.
or
Not Currently Available for Direct Purchase
Description
Prior to air travel there was only one way to cross the Atlantic: by ship. By the late nineteenth century, steam ships dominated the transatlantic passenger trade, growing exponentially in size as maritime technology improved and as more immigrants poured from Europe into the New World. As the liners got bigger, the scope for luxury increased, so that a substantial part of ships such as Titanic would be given over to sumptuous dining saloons, lounges, smoking rooms and even gymnasia for the most affluent passengers. Meanwhile, the bulk of passengers, the poor migrants with one-way tickets to America, were efficiently arranged in small cabins with bunks in the bows and stern of the ship. This book is an introduction to the age of the superliner, from 1900 to the modern day, exploring changes in the liner's design and role over a century that saw competition between shipping lines and between nations. The author describes the history and design of such great ships as Lusitania, Olympic, Imperator, Normandie, both queen Elizabeths, both queen Marys and, of course, the legendary Titanic. He tells the story of the heyday of the great liners before immigration to America was curtailed, the many races for the Blue Riband speed record, the experiences of rich and poor passengers, the role of the liners as troopships and hospital ships during the world wars, and the decline in the Atlantic trade after the 1960s, since when most passengers have travelled by air.
About the Author
J. Kent Layton is a maritime historian, specialising in the history of the great superliners, and has published Atlantic Liners: A Trio of Trios, and Lusitania: An Illustrated Biography of the Ship of Splendor. He also writes articles and has contributed to Titanic: The Ship Magnificent and RMS Aquitania: The Ship Beautiful.
Advertisement