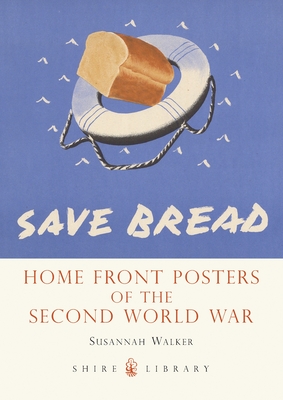 Home Front Posters of the Second Wold War (Paperback)
Shire Publications, 9780747811428, 48pp.
Publication Date: July 24, 2012
* Individual store prices may vary.
Description
From Coughs and Sneezes Spread Diseases to Keep Calm and Carry On, the Home Front posters from the Second World War have become part of British culture. Some were design classics, others more prosaic, but together they give a fascinating insight into the trials and tribulations of living through World War Two.
This was the first total war, with civilians as essential to the war effort as soldiers. So posters instructed people on everything from cooking and salvage to how to speak, and even think, about the war. This book tells the story behind these posters: how they were designed and produced, what they wanted to achieve, and what the British public really thought of them. Looking at famous images and forgotten gems, it is essential reading for anyone interested in both life on the Home Front and the design of the times.
About the Author
Susannah Walker studied Design History and since then has worked as an exhibition curator, writer and television producer specialising in design and architecture. She is currently writing a book about Tom Eckersley and runs a blog, Quad Royal, about British posters and graphics.
or
Not Currently Available for Direct Purchase