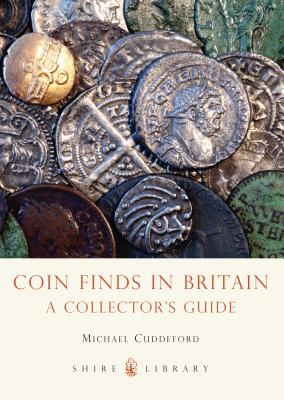 Coin Finds in Britain: A Collector's Guide (Paperback)
A Collector's Guide
Shire Publications, 9780747812449, 64pp.
Publication Date: April 23, 2013
* Individual store prices may vary.
or
Not Currently Available for Direct Purchase
Description
The purpose of this book is to provide the reader with an overview of the types of coins commonly found in the soil of Britain. Coin finds occur with surprising regularity and are commonly uncovered by gardeners and building workers, but more often by archaeologists and metal detector users. Although there are numerous catalogues available for reference, these tend to be quite expensive and also very detailed, listing numerous coins that, while familiar to collectors, rarely if ever find their way into the ground as casual losses. The aim of this book is to provide a 'one-stop shop' for the entire range of coins, tokens and counters most commonly found in Britain and to serve as a point of first reference for academics, collectors, metal detector users and history students alike.
TOC: Britain's Buried Coinage / Iron Age Coins / Roman Coins / Medieval Coins / Early Post-medieval Coins / Later Coins / Recording Coin Finds / Further Reading / Index
About the Author
Michael Cuddeford specialises in numismatics and is a member of the Essex Numismatic Society and editor of their journal, a member of the British Numismatic Society and a Fellow of the Royal Numismatic Society. He is also a member of the Essex Society for Archaeology and History and to date has published a number of papers in academic journals and more than a dozen books dealing with coins, artefacts and local history. The author lives in UK.
Advertisement