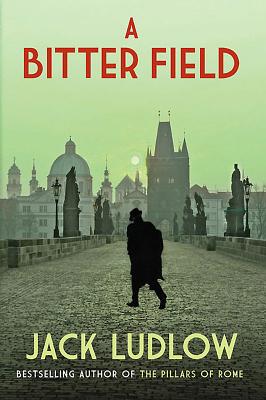 A Bitter Field (Hardcover)
Allison & Busby, 9780749008420, 383pp.
Publication Date: May 1, 2012
* Individual store prices may vary.
or
Not Currently Available for Direct Purchase
Description
1938. While Hitler sets his sights on the Sudetenland, not everyone in Britain is willing to appease him. Convinced that the Fuehrer's land-hunger is insatiable, the head of the SIS recruits Cal Jardine to help him prove that Czechoslovakia is threatened with invasion. As jealousy and mutual suspicions within secret service ranks make it impossible for Jardine to tell friend from foe, he rediscovers old friends of dubious loyalty and makes new enemies of untested ruthlessness. The final installment in Ludlow's sweeping series in the pre-WW2 European powder-keg.

REVIEWS

"A vivid, authentic flavour of those turbulent times, laced as it is with carefully worked-in historical detail that's informative without being intrusive
Historical Novels Review

"A Bitter Field is a real page-turner which offers an authentic flavour of those turbulent times."
Joint Forces Review, 2012/05

"Pure adventure with excitement and daring all the way... a devastatingly grim and detailed demonstration of the truth of warfare."
Historical Novels Review.
Advertisement