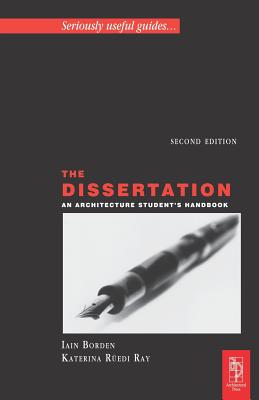 The Dissertation (Paperback)
An Architecture Student's Handbook (Seriously Useful Guides--)
S&t Titles, 9780750668255, 330pp.
Publication Date: January 1, 2006
* Individual store prices may vary.
Description
The Dissertation is one of the most demanding yet potentially most stimulating components of an architectural course. Properly done, it can be a valuable contribution not only to the students own learning development but also to the field of architecture as a whole. This book provides a complete guide to what to do, how to do it, when to do it, and the major pitfalls involved.This is a comprehensive guide to all that an architecture student might need to know about undertaking the dissertation, including new material on CD-ROM and online sources, web based research techniques, digital images, alternative imaging strategies, key architecture links, referencing and new dissertation extracts. It clearly navigates the student through the whole process of writing, preparing and submitting a dissertation, as well as suggesting what to do after the dissertation has been completed. Subjects covered include how to write a proposal, which research methodologies and techniques to adopt, which libraries and archives to utilize (including special architectural resources on the net), as well as how to structure, reference and illustrate the final submission. The authors also take architecture students into new terrain, suggesting alternative methods of undertaking dissertations, whether as video, prose writing, multimedia or other forms of expression. Furthermore, this guide includes new examples of exemplary dissertations of all kinds, as completed by students in Europe and North America so that the reader can clearly see the kinds of work which they themselves might choose to pursue. Also in the Seriously Useful Guides Series: * The Crit* The The Portfolio* Practical Experience.