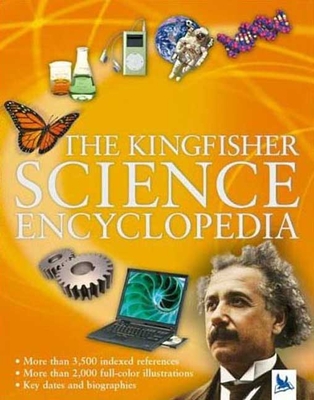 The Kingfisher Science Encyclopedia (Hardcover)
Kingfisher, 9780753458860, 488pp.
Publication Date: May 1, 2006
* Individual store prices may vary.
or
Not Currently Available for Direct Purchase
Description
With today's emphasis on fast-moving technology, as well as increasing pressure to meet the testing standards of science and math in the classroom, the need to grasp key scientific principles has never been greater. The Kingfisher Science Encyclopedia is the one reference that includes all of the information students need to know in today's fast-paced world. Clearly written and illustrated articles provide in-depth insight and concise authoritative information. An impressive reference section at the end of the book contains minibiographies of famous scientists, plus an illustrated time line of key inventions and discoveries. Arranged thematically into ten chapters, with reference summaries at the end of each chapter and a full index, the encyclopedia does more than merely provide facts about science and technology it helps the reader think for him or herself, develop an enquiring mind, pose challenging questions, and explore new topics.
About the Author
Professor Charles Taylor received the U.K.'s Bragg Medal and Prize of Institutional Physics, and the UK's Michael Faraday Award for contributions to the public understanding of science. He has presented lectures on BBC television and has written many science books for children.
Praise For The Kingfisher Science Encyclopedia…
Teaching Pre-K-8"Middle graders will be so receptive to working on science homework with The Kingfisher Science Encyclopedia."  Children's Literature
As with any good reference work there are also references to help young inquisitive minds follow the threads deeper and further. Parents and teachers will find this book a real must have because it answers all those questions that kids love to raise.
Advertisement