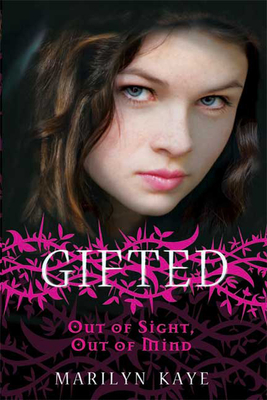 Out of Sight, Out of Mind (Paperback)
Kingfisher, 9780753462836, 229pp.
Publication Date: June 9, 2009
Other Editions of This Title:
Paperback (10/13/2009)
Paperback (6/9/2009)
Prebound (6/9/2009)
Hardcover (10/1/2009)
Prebound (6/1/2009)
* Individual store prices may vary.
Description
Gifted: Out of Sight, Out of Mind by Marilyn Kaye
Queen of Mean Amanda Beeson, 13, gets the shock of her life when she wakes up one morning to find herself in the body of one of her victims, Tracey Devon. Amanda discovers that Tracey, ignored at home and school, has the ability to become invisible. When Amanda finds herself in a special class that Tracey usually attends, it becomes clear that at Meadowbrook Middle School the definition of "gifted" has a whole other meaning. Can Amanda rescue her one-time target from obscurity and get her own life back on track? In order to do so, she will have to reveal her own startling gift and take her rightful place among Meadowbrook's very secret clique.
About the Author
Marilyn Kaye is a former associate professor of library sciences and the best-selling author of numerous books and series, including Replica. Her book, Penelope, was recently made into a feature film starring Christina Ricci.
Praise For Out of Sight, Out of Mind…
School Library JournalKaye draws her readers in from the get-go, satisfying them in each book, but leaving them wanting more. Strong female characters take the lead in each title, but the author also brings in perspectives of the other "gifted" students throughout. Both selections are fast paced and entangling, giving them wide appeal, particularly for reluctant readers. Shelf AwarenessKaye (Penelope) uses her trademark mix of clever plotting and edgy humor to skewer the middle-grade mafia. No one is safe. . . . [T]he author's wit keeps readers turning these pages.  BooklistBodysnatching and loss of control are great metaphors for adolescent life changes, and Kaye ably explores these changes of identity. . . .  Southwest Ohio and Neighboring LibrariesThis book is a great recommendation to readers who want a new type of supernatural reader.   
Book Videos