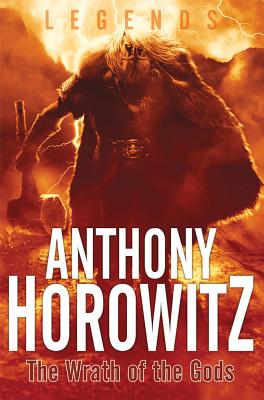 The Wrath of the Gods (Hardcover)
Kingfisher, 9780753465448, 122pp.
Publication Date: July 17, 2012
* Individual store prices may vary.
Description
Don't mess with the gods. And if they mess with you? Run like hell . . .
When it comes to mixing it up with the Gods, woe be to the man (or woman) who makes them angry. Legends: The Wrath of the Gods by Anthony Horowitz is a collection of five stories that demonstrates just how angry those Gods can get. From creative re-tellings of the Greek stories "Pandora's Box, The Judgment of Paris," and "Narcissus and Echo," to less familiar but equally cautionary Viking story of "The Stolen Hammer of Thor," and the Inuit legend of "The Ten Fingers of Sedna," one thing is clear it never pays to mess with the Gods
About the Author
Anthony Horowitz is a prolific writer for film, theatre and television, but he is best loved for his brilliant children's stories, which include the internationally best-selling series about teenage MI6 agent Alex Rider. He lives in London and has two teenage sons.
or
Not Currently Available for Direct Purchase