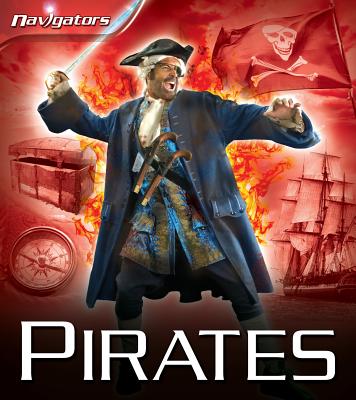 Navigators (Paperback)
Pirates
Kingfisher, 9780753471319, 48pp.
Publication Date: April 8, 2014
* Individual store prices may vary.
Description
Navigate your way through a fantastic range of subjects with this visually spectacular new series. Every spread is brimming with lively text, amazing photographs and artworks, and weblinks and quotes. Panels throughout offer focused information on specific topics.
If it's action and adventure you're looking for--you've grabbed the right book, matey! Take to the seas to meet some of history's most terrifying characters in Navigators: Pirates by Peter Chrisp. From the earliest records when Cilician pirates kidnapped Julius Caesar, to the 17th-century buccaneer who cut out his victim's heart, and the infamous exploits of the most fearsome pirate-Blackbeard. Along the way, readers will explore a pirate ship, meet some terrifying female pirates and learn about modern piracy. Links and features throughout the book point readers toward contemporary resources to keep the exploration going.
About the Author
Peter Chrisp, a professional author for 20 years, has written more than 90 historical books for young readers. He has been fascinated with pirates since he was eight years old, when he went to see Bernard Miles play Long John Silver at a London theatre.
.
or
Not Currently Available for Direct Purchase