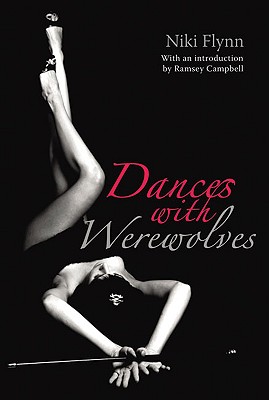 Dances with Werewolves (Paperback)
Virgin Books, 9780753512289, 238pp.
Publication Date: November 1, 2007
* Individual store prices may vary.
or
Not Currently Available for Direct Purchase
Description
Niki Flynn is a young woman on a journey into the dark heart of her own sexual fantasies. She is regularly restrained, spanked, caned, and whipped in the most notorious adult films of modern timesand she doesn't do it for financial gain or because she's a masochist. Niki Flynn makes extreme adult movies because of her curious and profound love of surrender and punishment. Her desires are all about authority and power in situations where she has none, where she is at the mercy of others who lack just that. And for the thrill of dread, anticipation, and the euphoria that follows when she admires the marks from the headmaster's cane or the pirate's whip, Niki Flynn is willing to endure torment. Flown to the secretive underground world of taboo filmmaking, this strange art has led her all over the world. From schoolgirl canings in England to spankings in California, from a Stasi interrogation in Germany to a forced haircut in Prague, Niki Flynn progressed to her darkest role everin Bratislava, where she danced with the fiercest werewolves of all.
About the Author
Niki Flynn has made eight full-length films and more than 80 short features and photosets for British, American, Czech, and German companies. She is the only western woman to have acted in the notorious corporal punishment movies produced by Lupus Pictures in Prague. Ramsey Campbell is an author of horror fiction, including "Alone with the Horrors," "The Overnight," and "Silent Children."
Advertisement