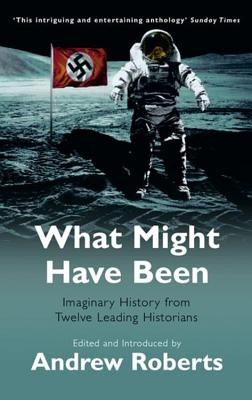 What Might Have Been (Paperback)
Phoenix, 9780753818732, 208pp.
Publication Date: May 5, 2005
* Individual store prices may vary.
Description
A dozen star historians on what might have happened at history's turning points if the dice had fallen differently.
'Stimulating, provocative and playful' Literary Review
Throughout history, great and terrible events have often hinged upon luck. Andrew Roberts has asked a team of twelve leading historians and biographers what might have happened if major world events had gone differently? Each concentrating in the area in which they are a leading authority, historians as distinguished as Antonia Fraser (Gunpowder Plot), Norman Stone (Sarajevo 1914) and Anne Somerset (the Spanish Armada) consider: What if?
Robert Cowley demonstrates how nearly Britain won the American war of independence. Following her acclaimed GEORGIANA, Amanda Foreman muses on Lincoln's Northern States of America and Lord Palmerston's Great Britain going to war, as they so nearly did in 1861. Whether it's Stalin fleeing Moscow in 1941 (Simon Sebag Montefiore), or Napoleon not being forced to retreat from it in 1812 (Adam Zamoyski), the events covered here are important, world-changing ones.
About the Author
Andrew Roberts took a first in Modern History at Cambridge. He has been a professional historian since the publication of his life of Lord Halifax , The Holy Fox, in 1991. He contributes regularly to the Sunday Telegraph. Lives in Knightsbridge, London, and has two children. His Salisbury won the Wolfson History Prize in 2000. He published Napoleon and Wellington in 2001.
Praise For What Might Have Been…
A gifted team of authors envisages alternative historical scenarios. As has become the custom of the genre, some of the contributors submit sober and measured assessments, while others spot a chance for playfulness—SUNDAY TELEGRAPH

Buy the book and read it for fun—OBSERVER

Antonia Fraser's essay stands out for its intelligence.—THE GUARDIAN

Andrew Roberts has recruited a dozen historians to pose, and answer, some of these What If, and some of their answers are as good as the questions—SPECTATOR

An intriguing and entertaining anthology—SUNDAY TIMES

All twelve essasy are good fun, and they will make the reader think - and that is, after all, what all good history, "factual" or "counterfactual", should be about—TLS

Counterfactual history, when deployed as expertly as it is here, reminds us that what seems inevitable is actually often a matter of chance—MAIL ON SUNDAY

The role that chance can play (in history) is well worth reasserting, and it is done here with much vigour and expertise—DAILY TELEGRAPH

WHAT MIGHT HAVE BEEN is a highly enjoyable read—SUNDAY BUSINESS POST

Thought-provoking entertainment.—DAILY EXPRESS

The main object of these essays is to entertain, and they do so handsomely. This book is a hymn to the accidental and the erratic—Philip Ziegler, DAILY TELEGRAPH

Stimulating, provocative and playful, WHAT MIGHT HAVE BEEN, is everything one looks for in a collection of essays—LITERARY REVIEW

Roberts himself contributes both the best essay in the collection ... and an affable, perceptive introduction which he deploys to muse on the nature of such virtual historical projections—THE SCOTSMAN

Great fun. I enjoyed some of the chapters so much that I shouted praise for its frivolous merits at my television set when a young historian - arguing on Newsnight with my old friend Christopher Andrew - denounced the whole idea of 'alternative history'—Roy Hattersley, OBSERVER
or
Not Currently Available for Direct Purchase