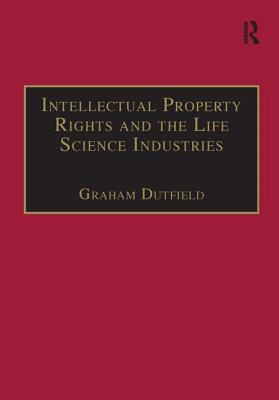 Intellectual Property Rights and the Life Science Industries (Hardcover)
A Twentieth Century History
Ashgate Publishing, 9780754621119, 288pp.
Publication Date: September 15, 2003
Other Editions of This Title:
Paperback (11/2/2016)
* Individual store prices may vary.
Description
This book analyses the history of the international patent regime and the life science industries, both of which can be traced back to the late 19th century. The development of patent law is inextricably linked to expanding capacities to elucidate, manipulate and commercially exploit the molecular properties of micro-organisms, plants, animals and other organic raw materials. The story of the life science industries begins with the European synthetic dyestuff firms and culminates in present-day conglomerates like Aventis, Novartis and Pharmacia. Throughout the last century, chemical, pharmaceutical, seed and biotechnology firms were actively involved in reforming patent law and plant variety rights. The major beneficiaries have been the largest firms whose market dominance and influence over peoples' lives - aided by friendly intellectual property laws - has never been greater. This sparkling and stimulating book reveals the key repercussions caused by the expansion of life science industries for issues of international equity, public health, food security and biological diversity.
About the Author
Graham Dutfield, Co-Director, Centre for International Governance, School of Law University of Leeds, UK
or
Not Currently Available for Direct Purchase