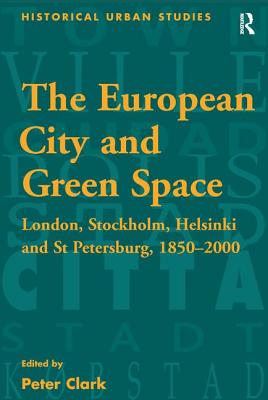 The European City and Green Space (Hardcover)
London, Stockholm, Helsinki and St. Petersburg, 1850-2000
Ashgate Publishing, 9780754654292, 318pp.
Publication Date: March 9, 2006
* Individual store prices may vary.
Description
Recent years have seen sustained public debate and controversy over the 'greening' of European cities, associated with the environmental movement, pressures of urban redevelopment, and the promotional strategies of cities competing in a global market. But the European debate over urban green space has a long history dating back to Victorian concerns for the 'green lungs' of the city to combat the health and social problems caused by rapid population and industrial growth. This book explores the multiplicity of green space developments in the modern city - ranging over parks and commons, garden suburbs and the cities in the park, allotment gardens, green belts and national urban parks. It is concerned not only with the different types of green space but the many influences shaping their evolution, from international planning ideas, to the rise of modern-day sport and leisure, and the effects of the transport revolution. No less vital in this story is the interaction of the many actors involved in the often fractious political process of creating green spaces - architects and planners, politicians, developers and other businessmen, NGOs and local residents. This volume is particularly concerned with contexts: how international planning ideas are transmitted and adapted in different European cities; how the construction of green space is affected by local power structures and relationships; and how ordinary people perceive and use green spaces, quite often at variance with official designs. The European City and Green Space looks at these and other issues through the prism of four metropoles - London, Stockholm, Helsinki and St Petersburg. All represent different types of North European city, yet each has experienced distinctive economic, political and cultural trajectories, whilst also facing powerful challenges and problems of similar kinds with regard to green space. This volume examines how each has responded to them and what patterns emerge.
About the Author
Dr Peter Clark is Professor of European Urban History at the University of Helsinki, Finland.
or
Not Currently Available for Direct Purchase