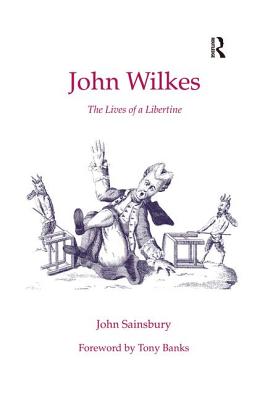 John Wilkes
The Lives of a Libertine
Hardcover

* Individual store prices may vary.
Description
John Wilkes remains one of the most colourful and intriguing characters of eighteenth-century Britain. Born in 1725, the son of a prosperous London distiller, he was given the classical education of a gentleman, before entering politics as a Whig. Finding his party in opposition following the accession of George III in 1760 he took up his pen with sensational effect, and made a career out of excoriating the new administration and promoting the Whig interest. His charismatic style and vicious wit soon ensured that he became a figurehead for the radical cause, earning him many admirers and many enemies. Amongst the latter were the king, and the artist William Hogarth who famously depicted Wilkes as a grinning, squint-eyed, pug-nosed agent of misrule. Whilst Wilkes's political career has been much explored, particularly the period between 1763 and 1774, much less has been written about his remarkable private life. This biography provides a more comprehensive examination of Wilkes throughout his long life than has hitherto been available. Taking a thematic, rather than chronological approach it is divided into six main chapters covering family, ambition, sex, religion, class and money, which allows a much more rounded picture of Wilkes to emerge. In so doing it provides a fascinating insight, not only into one of the most intriguing characters of the Georgian period, but also into wider eighteenth-century British society and its shifting attitudes to morality, politics and gender.
Routledge, 9780754656265, 306pp.
Publication Date: June 28, 2006
About the Author
John Sainsbury is a Professor in the Department of History at Brock University, Canada.