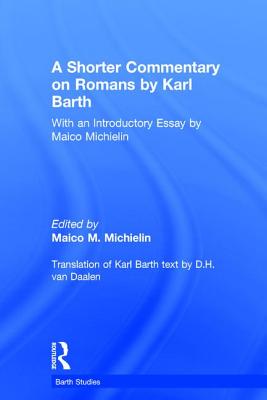 A Shorter Commentary on Romans by Karl Barth: With an Introductory Essay by Maico Michielin (Hardcover)
With an Introductory Essay by Maico Michielin
Routledge, 9780754657576, 146pp.
Publication Date: September 28, 2007
About the Author
Maico M. Michielin is a recent graduate of Wycliffe College, University of Toronto, Canada (M.Div., Th.D., 2004). His dissertation addressed Karl Barth's exegetical practice in Epistle to the Philippians and A Shorter Commentary on Romans. He has been an Anglican priest in the Anglican Church of Canada for nine years and is presently the Rector of The Anglican Parish of Christ Church, Gananoque and Adjunct Professor of Theology at Trinity College, University of Toronto.
Advertisement