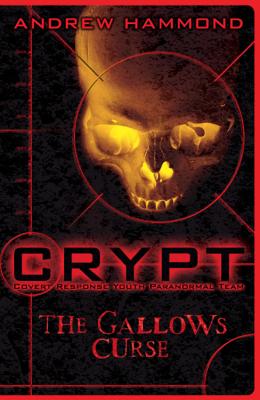 Crypt 1 (Paperback)
The Gallows Curse
Headline, 9780755378210, 280pp.
Publication Date: November 1, 2011
* Individual store prices may vary.
Description
Meet Jud Lester: Star agent with CRYPT, the Covert Response Youth Paranormal Team.
When a crime is committed and the police are at a loss, CRYPT is called in to figure out whether something paranormal is at work. Jud is their star agent.
Jud, unwillingly paired with new recruit Bex, has just landed his biggest case yet ... people have been disappearing in mysterious circumstances while others are viciously attacked - yet there are no suspects and a complete lack of hard evidence. The only thing that links each attack is the fact that survivors all claim that the culprits were 17th century highwaymen.
Can Jud and Bex work out what has caused the spirits of these dangerous men to return to the streets of London before they wreak more death and destruction?
A fantastic blend of teenage spies, horror and ghost-busting for fans of Cherub and Young Bond.
About the Author
Andrew Hammond began his working life in a cheap suit, sitting in the bowels of York Magistrates' Court, interviewing repeat offenders who always said they 'didn't do it'. After several years in the legal profession, Andrew re-trained as a school teacher. CRYPT is Andrew's first fictional series but he has written over forty educational textbooks for a host of publishers and he can spot the difference between an adjectival and adverbial phrase at fifty paces 'if only someone would ask him to'. He now leads a dual life: in term-time he is a respectable Headmaster of a school in Hampshire; in the holidays he escapes to his farm in Suffolk and writes gruesome horror stories. He lives with his wife, Andie, and their four angels - Henry, Nell, Ed and Katherine - none of whom are old enough yet to read 'Daddy's scary books'. But one day...
or
Not Currently Available for Direct Purchase