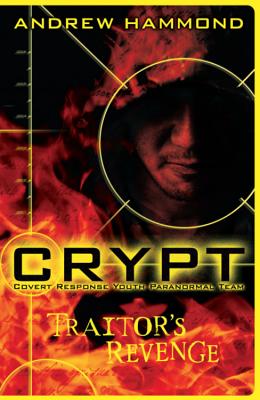 Crypt 2 (Paperback)
Traitor's Revenge
Headline, 9780755378227, 352pp.
Publication Date: June 5, 2012
* Individual store prices may vary.
Description
'We're coming. The martyrs are awakening. Spirits are gathering. This will be our time...'
In York and London, strange shapes are taking form, emerging from the shadows. And who is the man who lies in a pitch-black room, listening to a voice that seems to speak from the darkness itself?
Jud Lester knows that something evil is afoot. He also knows that it can't be investigated by any normal brand of counter-intelligence...
This is a case for CRYPT: a team of elite teenage agents who use their extra sensory perception and arsenal of high-tech gadgets to investigate crimes that the police can't solve.
About the Author
Andrew Hammond began his working life in a cheap suit, sitting in the bowels of York Magistrates' Court, interviewing repeat offenders who always said they 'didn't do it'. After several years in the legal profession, Andrew re-trained as a school teacher. CRYPT is Andrew's first fictional series but he has written over forty educational textbooks for a host of publishers and he can spot the difference between an adjectival and adverbial phrase at fifty paces 'if only someone would ask him to'. He now leads a dual life: in term-time he is a respectable Headmaster of a school in Hampshire; in the holidays he escapes to his farm in Suffolk and writes gruesome horror stories. He lives with his wife, Andie, and their four angels - Henry, Nell, Ed and Katherine - none of whom are old enough yet to read 'Daddy's scary books'. But one day...
or
Not Currently Available for Direct Purchase