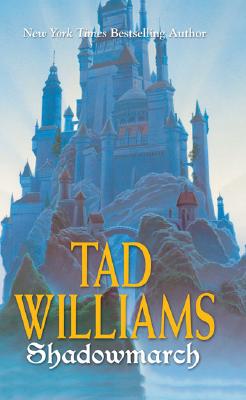 Shadowmarch (Mass Market Paperbound)
Volume I
Daw Books, 9780756403591, 796pp.
Publication Date: September 5, 2006
Description
Shadowmarch begins Tad Williams' first epic fantasy trilogy since his best-selling Memory, Sorrow and Thorn. Rich with detail and exotic culture, and filled with a cast of characters both diverse and three-dimensional, Shadowmarch is a true fantasy achievement, an epic of storytelling by a master of the genre.
About the Author
Tad Williams has held more jobs than any sane person should admit to--singing in a band, selling shoes, managing a financial institution, throwing newspapers, and designing military manuals, to name just a few. He also hosted a syndicated radio show for ten years, worked in theater and television production, taught both grade-school and college classes, and worked in multimedia for a major computer firm. He is cofounder of an interactive television company, and is currently writing comic books and film and television scripts as well. Tad and his family live in London and the San Francisco Bay Area. You can find Tad Williams at tadwilliams.com.
Advertisement