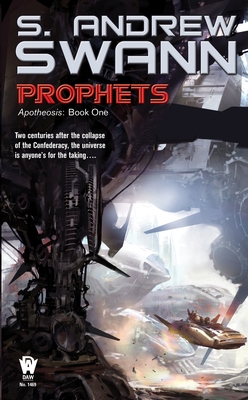 Prophets: Apotheosis: Book One (Mass Market Paperbound)
Apotheosis: Book One
Daw Books, 9780756405410, 340pp.
Publication Date: March 3, 2009
Description
It's been nearly 200 years since the collapse of the Confederacy, the last government to claim humanity's colonies. So when signals come in revealing lost human colonies that could shift the power balance, the race is on between the Caliphate ships and a small team of scientists and mercenarys. But what awaits them all is a threat far beyond the scope of any human government.
About the Author
S. Andrew Swann lives in the Greater Cleveland area. He has a background in mechanical engineering. He has published twenty-three novels over the past eighteen years, which include science fiction, fantasy, and horror. His latest series is his epic space opera, the Apotheosis trilogy. He can be found at sandrewswann.com.
Advertisement