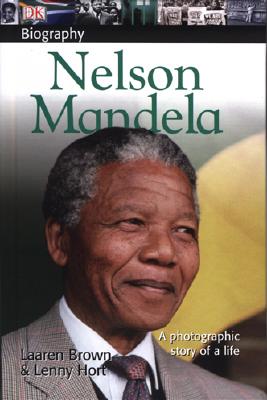 DK Biography (Paperback)
Nelson Mandela: A Photographic Story of a Life
DK Children, 9780756621094, 128pp.
Publication Date: July 31, 2006
* Individual store prices may vary.
Description
DK Biography sets a new standard in children's paperback books, relying on bold photographs, energetic storytelling, and detailed sidebars and definition boxes to build an educational and entertaining series. These books are perfect for either the classroom or the living room. Each title features a celebrated leader who has impacted our world in a big way, from important politicians to inspiring civil rights leaders, great entertainers to groundbreaking artists. These men and women come from a diverse range of nationalities and generations, but all have played a crucial role in shaping our society. DK Biographies gain momentum from detail, delving into the small things — childhood hobbies, little known fears, hidden strengths — that make a person great. Most importantly, they encourage young readers to be curious about the world and those who have influenced it.
Nelson Mandela was the first black president of South Africa, and spent 27 years in prison in his fight against apartheid. His life is a shocking, stunning, and heroic story of the struggle for freedom in a divided society, and an inspiring example of one individual's power to bring peace to a nation.
Supports the Common Core State Standards.
About the Author
Lenny Hort is the author of many books for children, including George Washington (DK Biography), The Seals on the Bus, and Tie Your Socks and Clap Your Feet: Mixed Up Poems. He also served as the editorial consultant on the Shabbat, Passover, and Hanukkah titles in DK's My First Board Book series. Laaren Brown has worked as an editor and writer for more than 20 years. Working closely with the Jewish Museum in New York, she was the editor of Jewish Holidays All Year Round by Ilene Cooper, which received the National Jewish Book Award for Children and Young Adult Literature.