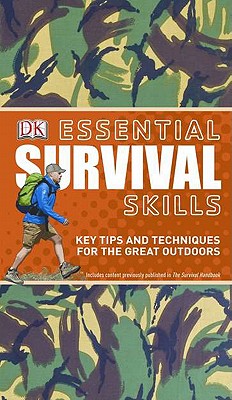 Essential Survival Skills (DK Essential Skills) (Paperback)
DK, 9780756659981, 176pp.
Publication Date: February 21, 2011
* Individual store prices may vary.
Description
Whether you are into hiking or camping,
Essential Survival Skills
is a step-by-step guide to surviving and thriving in the wilderness.
From the very basics for beginners, through all the elements essential to becoming adept at wilderness survival, Essential Survival Skills shows you everything you need to know to build a shelter, apply first aid, and treat various types of insect bites.
Perfect for all ages and skill levels, the Essential Skills series is at-a-glance reference packed with instant-access, easy-to-understand tips to help you improve your game, your technique, and your creativity.
About the Author
Colin Towell joined the Royal Navy in 1977 and later qualified as a Combat Survival Instructor with 22 Regiment SAS. He has taught survival skills to the UK and USA Army, Navy, Marines, and Air Force, has served as the Royal Navy's Chief Survival Instructor, and was Chief Instructor at the US Navy SERE School for three years. He is the author of Essential Survival Skills and The Survival Handbook.