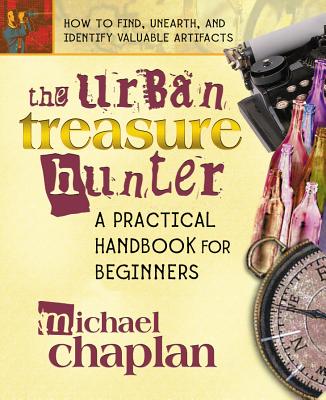 The Urban Treasure Hunter (Paperback)
A Practical Handbook for Beginners
Square One Publishers, 9780757000904, 240pp.
Publication Date: April 1, 2004
* Individual store prices may vary.
Description
Every city possesses countless hidden treasures waiting to be discovered--ancient artifacts, valuable jewelry, and vintage coins, as well as hundreds of other highly sought-after collectibles. Michael Chaplan, treasure hunter extraordinaire, has written a complete and practical guide to locating, unearthing, and identifying all of those treasures. The book begins with the basics, and then presents a working knowledge of digs. An up-to-date resource section provides useful lists of specialized catalog companies and helpful websites, organizations, magazines, and books.
Whether you are an avid collector of artifacts, a weekend explorer in search of adventure, or simply a creative person in need of something fun to do, you will find that The Urban Treasure Hunter provides the perfect rewarding hobby.