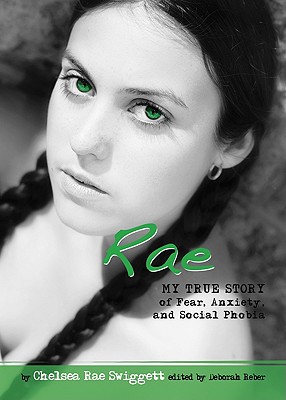 Rae: My True Story of Fear, Anxiety, and Social Phobia (Paperback)
My True Story of Fear, Anxiety, and Social Phobia
HCI Teens, 9780757315275, 158pp.
Publication Date: August 2, 2010
Description
Rae is beyond socially awkward.
Since she was a little girl, Rae Swiggett knew something was different about her. The sound of planes flying overhead could spark a panic attack. Being called on in class was enough to push her over the edge. She feared the unknown, life, death, people . . . even fear itself.
By the time she reached ninth grade, Rae was muddling through life in relative silence, convinced everyone was mocking her, judging her, picking her apart, bit by little bit. Rae knew she couldn't keep going on this way. She knew something had to give.
'It's a game of catch-22 I constantly play with myself. If I keep acting normal, I hope one day I will be, but every time I try, I just let myself down. I'm so entirely sick of this game.'
Because Truth Is More Fascinating Than Fiction
www.louderthanwordsbooks.com
Advertisement