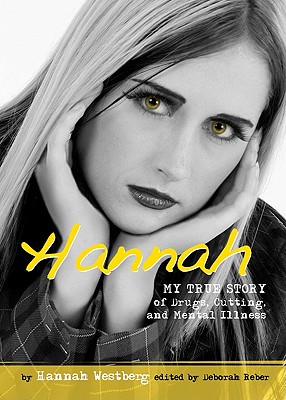 Hannah
My True Story of Drugs, Cutting, and Mental Illness (Louder Than Words)
Paperback

* Individual store prices may vary.
Description
Hannah is a girl interrupted.
For Hannah Westberg, life has been one big emotional roller coaster. As a girl, her mother was in and out of mental hospitals, so when it was her turn to visit the psych ward following a suicide attempt the summer after eighth grade, she had an idea of what she was in for. But that was only the beginning of Hannah's journey.
Over the next five years, Hannah has engaged in dangerous behaviors--from pill popping and excessive dieting to cutting--and paid a high price. Her depression, self-harm, and suicidal tendencies have landed her in rehab and therapy and with a diagnosis of borderline personality disorder. But though she may have a label for her mental illness and tools for coping, for Hannah, life is still something she takes one day at a time.
'The psych ward is where you go to get from fragile to shattered. It's like taking your car to get washed and getting your windshield broken in the process.'
Because Truth Is More Fascinating Than Fiction
www.louderthanwordsbooks.com
HCI Teens, 9780757315282, 157pp.
Publication Date: August 2, 2010
or
Not Currently Available for Direct Purchase