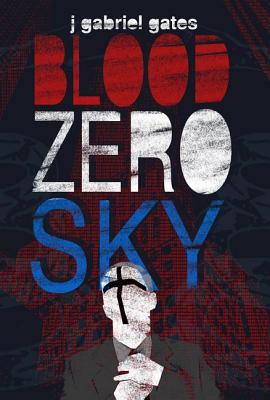 Blood Zero Sky
Paperback

* Individual store prices may vary.
Description
Unprofitables are banished to work camps to pay off their credit. Other tie-men and women look on apathetically. Fair is fair. Everyone knows you shouldn't use more credit than you are worth to the Company. They turn their attention to the next repackaged but highly coveted N-Corp product on the market, creatively advertised on the imager screens that adorn virtually every available flat surface. All the while, their mandatory cross-implants and wrist-worn "ICs" keep them focused on the endless cycle of work and consumption to which they are enslaved.
May Fields--the CEO's daughter--would like to believe she is above all that. Head of N-Corp's marketing team, the young woman who has almost everything anyone could want spends her days dreaming up ingenious ways to make workers buy more of what they already have and don't need. Even before May discovers that the Company is headed for its first loss in thirty years, she is feeling the stirrings of dissatisfaction with the system that has given her everything she's ever wanted . . . except the freedom to be herself.
When she is kidnapped by a member of the Protectorate--a secret order dating back to the American Revolution--May is suddenly faced with the frightening truth of what the Company's greed has done to our most basic human rights. Will she embrace who she is and join the battle to restore America's democratic freedom, or put her blinders back on and return to her safe and passionless life?
More prediction than fiction, Blood Zero Sky is a riveting, nonstop, and suspenseful gaze into the looking glass, destined to rise with the zeitgeist of our times to become the anthem of a generation.
Hci, 9780757316104, 373pp.
Publication Date: October 1, 2012
or
Not Currently Available for Direct Purchase