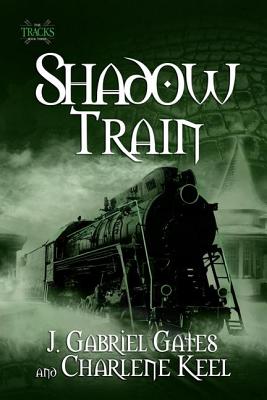 Shadow Train (Tracks #3) (Paperback)
HCI Teens, 9780757317392, 452pp.
Publication Date: June 4, 2013
* Individual store prices may vary.
Description
Middleburg's teen martial artists scramble to reunite the broken shards of the powerful and mysterious Shen ring, in an effort to locate their missing friend Raphael and avert worldwide disaster--but it won't be easy. A pack of government agents, a secret order of Chinese kung fu masters, and a family of vengeful fallen angels stand in their way. Amid the struggle, tensions between the two teen gangs flare once again when one of the Flats kids gets jumped and put in the hospital. Zhai and Ignacio, the leaders of the rival factions, struggle to maintain peace and continue their quest for the ring shards amid the rising tide of confrontation. Meanwhile, Middleburg's leading ladies Maggie and Dalton put their differences aside in an effort to wrest their friend Aimee from the clutches of the sultry and seductive Nephilim, Orias. But when a powerful fallen angel learns that Orias has imprisoned his father Oberon, a new supernatural menace is unleashed on Middleburg, one that threatens to bring all the conflicting factions together in one final, deadly conflagration. The only hope is that Middleburg's missing teen hero will somehow reappear and find a way to set things right--but he's been gone for over two months, without leaving a single clue as to his whereabouts. As the situation grows more dire, all of Middleburg wonders: where is Raphael Kain? With mighty doses of kung fu, eastern mysticism, and star-crossed love, Shadow Train is the most poignant, romantic and explosive book in The Tracks series thus far.
or
Not Currently Available for Direct Purchase