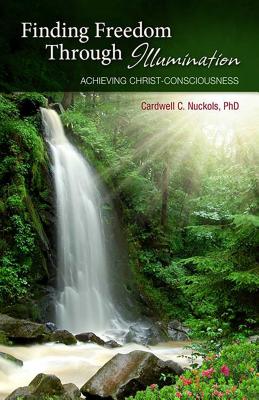 Finding Freedom Through Illumination
Achieving Christ-Consciousness
Paperback

* Individual store prices may vary.
Description
This deeply spiritual book will guide readers on a journey toward Realization of the Christ-consciousness that exists within each of us.

In Finding Freedom Through Illumination, Dr. Nuckols divides the journey into three sections, each defining a part of the process that leads to Realization—the accumulation of more Light. Dr. Nuckols explains that, as we gather more Light, our worldview changes and we see the world differently, and while our thoughts, feelings, and behaviors change, we become more intuitive and begin to understand that all of life is an opportunity for spiritual growth.

Step by step, Dr. Nuckols illuminates the concept that Realization (sometimes called enlightenment, satori, kensho, samadi or moksha) is about becoming one with our Creator. Every spiritual tradition, including Alcoholics Anonymous, Hinduism, and Buddhism, gives direction for spiritual growth—all change our worldview and all have been shown to enhance levels of spiritual consciousness. Spending time in silence, solitude, prayer, contemplation, and meditation allows for intuitive change that alters our worldview causing the defects of character of the narcissistic ego to melt away. Ultimately, this is freedom, this is illumination, and this is spiritual growth.
Health Communications Inc, 9780757317781, 224pp.
Publication Date: May 6, 2014
About the Author
Cardwell C. Nuckols, Ph.D., is a partner and board member of American Enterprises Solutions, Inc. An expert in behavioral medicine for over 20 years, he has authored more that 30 journal articles, 14 books and pamphlets, and the bestseller Cocaine: Dependency to Recovery and Roadblocks to Recovery. He has received the Gooderham Award for outstanding contributions to the alcohol and drug addiction field and lives in Apopka, Florida.
or
Not Currently Available for Direct Purchase