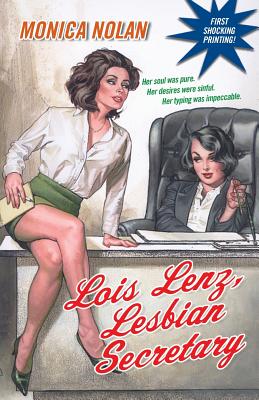 Lois Lenz, Lesbian Secretary (Paperback)
Kensington Publishing Corporation, 9780758214225, 250pp.
Publication Date: August 1, 2007
Description
Wild Women Lurid Adventures Shocking Desires And A Lot Of Filing. The story your mother never told you--printed here for your own good. Lois Lenz was like any other wholesome former cheerleader with a knack for office skills--until she took a job at Sather & Sterling in bustling Bay City. Spending her days in the cut-throat typing pool and her nights at the all-women's residence of Magdalena Arms, Lois had no idea she was entering a world of working girls whose passionate desires--and fabulous fashion sense--could lead any innocent lamb astray. . . Netta--serious and smart, she's unlike any woman Lois has known. . . Maxie--The height of society fashion, and girls are so very in style. . . Pamela--Lois's old high school Pep Squad pal certainly has changed. . . Miss Gill--the office manager has secrets and plenty of file cabinets to keep them in. . . Dolly--an actress whose martini shaker is as busy as her love life. . . Mrs. Pierson--"The hyena," Lois's boss, her office is a place of hard work and private dictation. . . And many more.
Advertisement