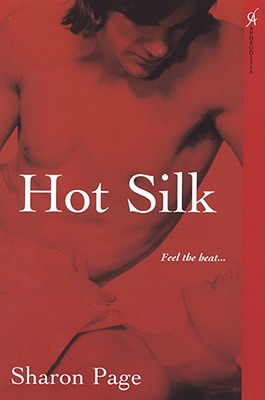 Hot Silk (Paperback)
Aphrodisia, 9780758214911, 311pp.
Publication Date: October 1, 2008
* Individual store prices may vary.
Description
Absolute Surrender
Two years ago, with her reputation already in jeopardy, Miss Grace Hamilton gave herself to a powerful, compelling stranger in one night of delicious, quivering ecstasy. Wild, bold, and wickedly sensual, Devlin Sharpe is a highwayman and pirate--a scoundrel whose world is ruled solely by pleasure. And now he has returned to claim Grace again, vowing to make up for the time they've lost, to take her to the heights of carnal abandon and show her the exquisite bliss of exploring her darkest, most decadent fantasies. . .
Praise for Sharon Page and her novels. . .
"Strong, character-driven romance. . .touching and emotional. . .extremely sensual and erotic." --Romantic Times
"How do you have an orgasm without sex? Read Sin by Sharon Page. . .delicious, delightful, decadent, and dazzling." --Just Erotic Romance Reviews (Gold Star Award)
"Sinfully delicious. Sharon Page is a pure pleasure to read." --Sunny, New York Times bestselling author of Over the Moon (anthology) and Mona Lisa Awakening
About the Author
A writer, a wife, and a mother of two, Sharon Page holds an industrial design degree and also manages a scientific research and development program. She finds writing tales of sexy Regency rakes is the perfect escape from her technical world. Sharon Page's style is "sharp, sexy, and will seduce you from the first page" (Just Erotic Romance Reviews). She can be reached at sharonpage.com.