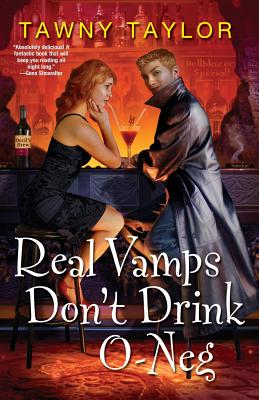 Real Vamps Don't Drink O-Neg (Paperback)
Kensington Publishing Corporation, 9780758215093, 250pp.
Publication Date: September 1, 2007
* Individual store prices may vary.
Description
First Love Or First Bite?
Although Sophie Hahn works as a paranormal researcher, she doesn't believe in ghosts, werewolves, or anything to do with the supernatural world. But when Sophie's boss is convinced that her best friend Dao is slowly being killed by a female vampire, her beliefs are put to the test. Sure Dao bears more than a passing resemblance to a walking skeleton, but his new wife doesn't look capable of hurting a fly let alone sucking the life out of someone. On the other hand, watching Dao whither away to nothing isn't an option. So if Sophie has to go vampire hunting, she'll do it. . .
That's when Sophie meets sexy college professor and vampire Ric Vogel, who asks her to be a partner on his search for two ancient relics that have the power to end his people's suffering forever and save Dao. Sophie finds herself falling hard for Ric. What is she thinking by lusting after a vampire? Maybe he isn't a vampire. After all, she doesn't believe they exist. All she knows is that Ric's dark, seductive looks are very real and his love bites feel too good to resist. But is Sophie prepared to make the ultimate sacrifice for the vamp of her dreams?
"Hilarious, wacky, and a pure hoot. . .Halloween will never be the same after this fun read " --L.A. Banks, author of The Vampire Legends series on Sex and the Single Ghost
About the Author
Nothing exciting happens in Tawny Taylor's life, unless you count giving the cat a flea dip--a cat can make some fascinating sounds when immersed chin-deep in insecticide--or chasing after a houseful of upchucking kids during flu season. She doesn't travel the world or employ a staff of personal servants. She's not even built like a runway model. She's just your run-of-the-mill Detroit suburban mom and wife. That's why she writes, for the sheer joy of it. She doesn't need to escape, mind you. Despite being run-of-the-mill, her life is wonderful. She just likes to add some...zip. Her heroines might resemble herself, or her next door neighbor (sorry Sue), but they are sure to be memorable (she hopes!). And her heroes--inspired by movie stars, her favorite television actors or her husband--are fully capable of delivering one hot happily-ever-after after another. Combined, the characters and plots she weaves bring countless hours of enjoyment to Tawny...and she hopes to readers too! In the end, that's all the matters to Tawny, bringing a little bit of zip to someone else's life.