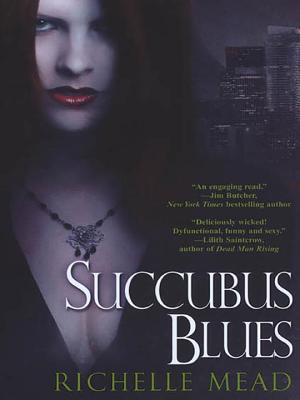 Succubus Blues (Paperback)
Kensington Publishing Corporation, 9780758216410, 358pp.
Publication Date: March 1, 2007
Description
When it comes to jobs in hell, being a succubus seems pretty glamorous. A girl can be anything she wants, the wardrobe is killer, and mortal men will do anything just for a touch. Granted, they often pay with their souls, but why get technical? But Seattle succubus Georgina Kincaid's life is far less exotic. At least there's her day job at a local bookstore--free books; all the white chocolate mochas she can drink; and easy access to bestselling, sexy writer, Seth Mortensen, aka He Whom She Would Give Anything to Touch but Can't. But dreaming about Seth will have to wait. Something wicked is at work in Seattle's demon underground. And for once, all of her hot charms and drop-dead one-liners won't help because Georgina's about to discover there are some creatures out there that both heaven and hell want to deny . . . "Mead cooks up an appetizing debut that blends romantic suspense with a fresh twist on the paranormal."--Booklist "The mix of supernatural mystery, romance and reluctant succubus is great fun."--Locus "An engaging read."--Jim Butcher, New York Times bestselling author.
Advertisement