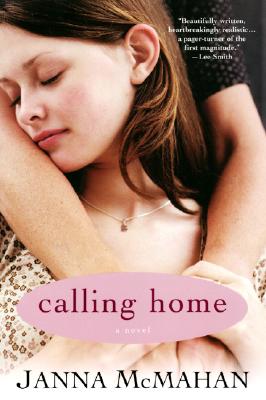 Calling Home
Paperback

* Individual store prices may vary.
Description
From an extraordinary new voice in fiction comes a haunting, powerful novel about mothers and daughters, choice and regret, the mistakes we make and the ones we hope we can correct before it's too late.
Nothing much ever happens in Falling Rock, Kentucky. So when Virginia Lemmons' husband takes off in his Trans Am to take up with a beautician, there's not much to do but what people in rural Kentucky have always done--get on with it. Now, overwhelmed and unsure, Virginia's got her hands full trying to keep it together, body and soul, while raising her two teenage kids--eighteen-year-old son, Will, and her spirited fourteen-year-old daughter, Shannon.
But Shannon has her own ideas for breaking free of Falling Rock, and in her reckless, wild-child daughter, Virginia sees echoes of herself and her own painful past. She'll do whatever it takes to keep her daughter from making the same tragic mistakes, and saving what's left of her fragile family just may be the biggest fight of Virginia's life.
In this compelling, heartbreaking first novel, Janna McMahan brings to authentic life the dreams, passions, and troubles of one southern town, where choice isn't always easy to come by, and living the hand you're dealt with is a grace all its own.
"A beautifully wrought novel populated by a vivid cast of characters. . .Janna McMahan takes us completely into the lives of these people and their small town, presenting this world with authenticity and dignity. I absolutely loved this book and will carry it with me for a long time." --Silas House.
Kensington Publishing Corporation, 9780758221964, 326pp.
Publication Date: February 1, 2008
or
Not Currently Available for Direct Purchase