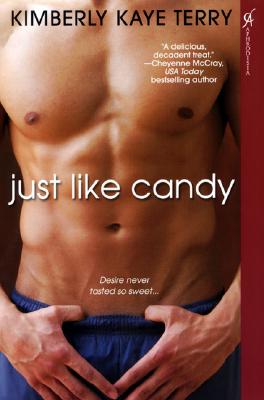 Just Like Candy (Paperback)
Aphrodisia, 9780758222497, 265pp.
Publication Date: January 1, 2008
* Individual store prices may vary.
Description
The Sweetest Temptation. . . Davis Strong has no business lusting after the new director of the Youth Center his aunt has hired. But who can resist a woman named Candy? He wants to make love to her luscious lips, caress her smooth and creamy skin, and savor her mocha-colored body. Only then will he get the dessert he's been waiting for--a taste of her sweet, hot center. . . Sinfully Delicious. . . It isn't fair that one man should consume her thoughts the way Davis Strong does. But no man does it for her like this one. At night, alone in her bed, Candy dreams about her lover, lying beneath his rock hard body, naked and exposed, begging him to touch her, to taste her, to fill her. It's the ultimate sexual fantasy and Candy's ready for the real thing. . . "A scrumptious page turner. . .a must-read author " --Jaid Black.
About the Author
Kimberly Kaye Terry pens interracial, delicious tales that expertly blend eroticism and true romance. She lives with her husband, a Colonel in the U.S. Army, and their beautiful child in a suburb in Texas. Kimberly has a bachelor's degree in Social Work, a master's degree in Human Relations and Counseling, and is a proud member of the one and only Zeta Phi Beta Sorority. Kimberly invites you to relax while you curl up with one of her scintillating tales of vivacious women and the amazing men who love them as they make their journey to finding true love.
or
Not Currently Available for Direct Purchase