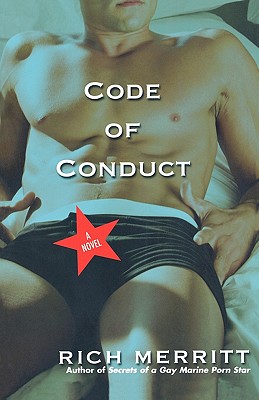 Code of Conduct (Paperback)
Kensington Publishing Corporation, 9780758222749, 456pp.
Publication Date: January 1, 2008
* Individual store prices may vary.
or
Not Currently Available for Direct Purchase
Description
You've gotten away with it for so long, you think you're immune to the danger. . .
At thirty-three, Don Hawkins has spent the better part of his life, in every sense, as a U.S. Marine. Enlisting to escape an alcoholic father and stepmother, he became the unofficial leader of a group of gay servicemen and women, all compelled to guard their sexual identity as faithfully as they serve their country. But with newly inaugurated President Clinton's promise to lift the ban on gays in the military, Don is optimistic that a brighter era is dawning--and not just politically.
Ten years now since his lover died in Beirut, Don is finally ready to love again, and falls headlong for Patrick, a handsome young helicopter pilot. As their relationship develops, Don lets his guard down--in potentially dangerous ways. Because forces are at work in the Naval Investigative Service, in Congress, and even in the bars and clubs that Don views as his turf, with a vicious agenda that will have unforeseen consequences. . .
Drawing on his own experiences as a Marine, Rich Merritt has crafted an extraordinary story of love, loss, duty, betrayal, and hope. Most of all, Code of Conduct is a deeply compelling exploration of the power of loyalty--to friends, lovers, country, and the unwavering dictates of our own hearts.
Praise for Secrets of a Gay Marine Porn Star
"Rich Merritt writes an honest, inspiring, sexy, funny, and courageous story." --William J. Mann, author of Men Who Love Men
"Inspiring, thought-provoking, and brutally honest." --Michael Thomas Ford, author of Changing Tides
"A gripping memoir." --Gay & Lesbian Review
"Merritt has written a powerfully honest and compelling story of living two lives." --David Mixner, author of Stranger Among Friends
Rich Merritt served in the Marines from 1985 until 1998, attaining the rank of Captain. The same year he was honorably discharged, he was featured on the cover of The New York Times Magazine in an article by Jennifer Egan titled "Uniforms in the Closet: The Shadow Life of a Gay Marine." He tells his life story in his memoir Secrets of a Gay Marine Porn Star (Kensington, 2005).
Advertisement