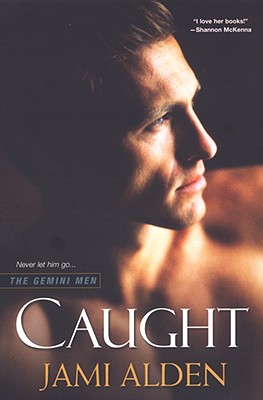 Caught (Paperback)
Brava, 9780758225467, 320pp.
Publication Date: October 1, 2008
* Individual store prices may vary.
Description
Got an investigation situation? Call the Gemini Men: Ethan and Derek Taggart. Yeah, they're twins. Double the trouble and twice as sexy--women can't get enough of them or their older brother Danny, who keeps 'em in line when things get wild. The three Taggart men are hot, hard, and ready to take on all comers. . .

Ex-military. Tall. Chiseled. Intelligent and arrogant. And so hot he's on fire. That's Ethan Taggart. Male to the max. Toni Crawford, computer genius turned PI, can't stop looking at him and Ethan's returning the favor. Nice and slow. Those piercing blue eyes of his are about to melt her down but. . .nothing doing. Toni has to stay cool. Focus on the assignment: the teenage daughter of a multimillionaire just vanished in plain sight. Chasing down leads, investigating every freaky angle, pushing past the boundaries of a hellish underworld of sex and drugs, Ethan and Toni are forced to work closely to stalk an unseen enemy with a taste for cruel games. Risking their lives to save the missing girl is only half the battle. Their blazingly sensual attraction grows every second, until there's no turning back. Their passion is about to explode. . .and Ethan and Toni soon find that danger breeds the hottest desire of all. . .
About the Author
After graduating from Stanford University with a degree in English Literature, Jami Alden's writing appeared in many software marketing brochures and corporate web sites. But she quickly realized writing romance was a lot more fun. She lives in the San Francisco Bay Area with her socially well adjusted alpha male husband, her sons, and two dogs that patiently listen to dialogue and help her work out plot points. When she's not writing sexy romance, she enjoys running, reading, yoga, and a borderline unhealthy love of the Food Network.
or
Not Currently Available for Direct Purchase