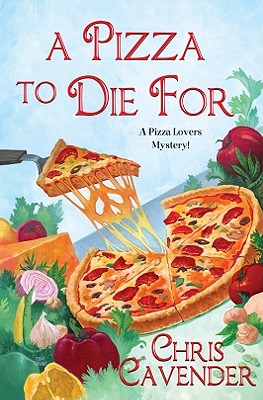 A Pizza to Die for (Hardcover)
Kensington Publishing Corporation, 9780758229526, 320pp.
Publication Date: May 1, 2011
* Individual store prices may vary.
or
Not Currently Available for Direct Purchase
Description
Though it's an unseasonably chilly October in Timber Ridge, North Carolina, Eleanor Swift is warm and cozy in A Slice of Delight--her scrumptious pizzeria. But when snooty Judson Sizemore breezes into town to open an upper-crust pizza parlor nearby, Eleanor's biggest worry is that her beloved restaurant's days may be numbered. . .until she hears Judson's days have come to a most gruesome end. . .
Since half the town saw Judson causing a ruckus in A Slice of Delight before he expired, Eleanor and her saucy sister, Maddie, are the prime suspects. The only way out is to prove their innocence. Soon, a little surreptitious sleuthing reveals that the dough behind Judson's impending pizzeria came from Timber Ridge's resident recluse: crusty oddball millionaire Nathan Pane. It turns out he's Judson's long-lost uncle. . .and someone is after him, too.
As Eleanor digs deeper, her suspect list grows longer than the local soccer team's pizza order--and life in the once quiet town heats up like Maddie's five-alarm Volcano pie. Could it be Judson's gold-digging sister? Or her secret boyfriend? Between working on the case, keeping her customers happy, and even finding time for an old flame, Eleanor's plate is full. But with an unhinged murderer closing in, she'll have to move very quickly--and very carefully--because the killer is already much closer than she thinks. . .
Includes delicious pizza recipe.
Advertisement