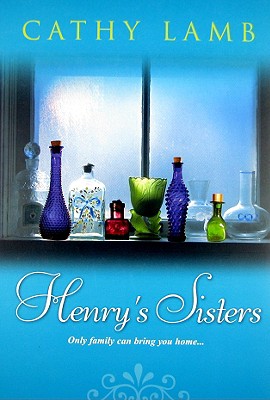 Henry's Sisters
Paperback

* Individual store prices may vary.
Other Editions of This Title:
Paperback (6/26/2018)
Mass Market (7/26/2016)
Paperback (4/5/2010)
September 2009 Indie Next List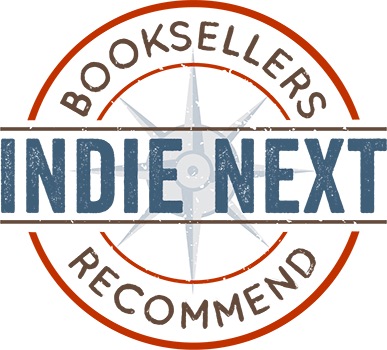 "Henry's Sisters is a novel about family, love, forgiveness, and the quirky stuff we all do. Isabelle Bommarito and her family made me laugh out loud and, then, wipe away the tears. I will be recommending Henry's Sisters to everyone this fall."
— Patricia Worth, River Reader LLC, Lexington, MO
View the List
Description
Cathy Lamb, the acclaimed author of "Julia's Chocolates" and "The Last Time I Was Me, " delivers her most heartwarming novel to date as three sisters reunite during a family crisis.
Ever since the Bommarito sisters were little girls, their mother, River, has written them a letter on pink paper when she has something especially important to impart. And this time, the message is urgent and impossible to ignore--River requires open-heart surgery, and Isabelle and her sisters are needed at home to run the family bakery and take care of their brother and ailing grandmother.
Isabelle has worked hard to leave Trillium River, Oregon, behind as she travels the globe taking award-winning photographs. It's not that Isabelle hates her family. On the contrary, she and her sisters Cecilia, an outspoken kindergarten teacher, and Janie, a bestselling author, share a deep, loving bond. And all of them adore their brother, Henry, whose disabilities haven't stopped him from helping out at the bakery and bringing good cheer to everyone in town.
But going home again has a way of forcing open the secrets and hurts that the Bommaritos would rather keep tightly closed--Isabelle's fleeting and too-frequent relationships, Janie's obsessive compulsive disorder, and Cecilia's self-destructive streak and grief over her husband's death. Working together to look after Henry and save their flagging bakery, Isabelle and her sisters begin to find answers to questions they never knew existed, unexpected ways to salve the wounds of their childhoods, and the courage to grasp surprising new chances at happiness.
Poignant, funny, and as irresistible as one of the Bommarito sisters' delicious giant cupcakes, "Henry's Sisters" is a novel about family and forgiveness, about mothers and daughters, and about gaining the wisdom to look ahead while still holding tight to everything that matters most.
Outstanding Praise For Cathy Lamb And Her Novels
The Last Time I Was Me
"Charming." --"Publishers Weekly"
Julia's Chocolates
""Julia's Chocolates" is wise, tender, and very funny. In Julia Bennett, Cathy Lamb has created a deeply wonderful character, brave and true. I loved this beguiling novel about love, friendship and the enchantment of really good chocolate." --Luanne Rice, "New York Times" bestselling author
"In "Julia's Chocolates, " Cathy Lamb has created a passel of characters so weirdly wonderful that you want to hang out with them all day just to see what they'll do next. It's a ride that's both hilarious and poignant, and all the while you cling to the edge of the pickup truck because you'll want to make sure you stay in for the whole trip." --Amy Wallen, author of "Moonpies and Movie Stars.
Kensington Publishing Corporation, 9780758229540, 448pp.
Publication Date: August 1, 2009
About the Author
Cathy Lamb was born in Southern California and grew up in Oregon.The author of"Julia s Chocolates, A Different Kind of Normal, The First Day of the Rest of My Life, "and"If You Could See What I See," she writes full time and lives with her family in Beaverton, Oregon. Visit her at cathylamb.net."
Of the three sisters, who do you relate to the most? With whom would you most likely be friends? If you had to change places with one of the sisters for a month, which one would you trade places with? What would you do to change their lives in that month, if anything?
How did Isabelle change from the beginning of the book to the end? Cecilia? Janie? What do you think is in the future for each of the sisters?
Describe River Bommarito. Do you like her? River made many difficult decisions when the sisters and Henry were growing up. Was River backed into a corner, or were there different decisions she could have made? What would you have done? Is it judgmental to say that we would not have made the same decisions as she did if we were in her shoes?
What kind of a man is Carl Bommarito? Do you agree with his decision to stay away from the family? Would you have been able to forgive your husband if he left for thirty years, given the same circumstances, as River did? Would you have been able to forgive your father for an absence of that length?
Henry said, "You good sisters. We laugh. We cry. We play. We work at bakery and have spaghetti with stringy cheese. Happy life." Did Henry have a happy life? What made him happy? What could all of us learn from Henry?
What role did Father Mike play in this book? How did his words help Isabelle recover from who she used to be? Would you describe Isabelle as religious?
Velvet Eddow said, "Men are easily baffled, though, darlin', don't ever forget that. Their brains think like porn. That's the only way I can describe it, darlin', like porn. . . . One part of their brain thinks, the other part is holding a breast in his hand, at all times." True? Not true?
Isabelle said, "You get help for a mental illness? People start to steer clear. They are blockheaded, insensitive, narrow-minded morons who will never get past their own flaming ignorance, but they peg you in a hole, treat you with annoying kid gloves, condescension, and/or like they think you're a weak, perhaps dangerous, eternally sick whack job, unsafe or unhealthy to be around. It's beyond their minuscule minds to accept that people with mental illnesses get better all the time. All the time." Discuss this statement. Is it true? What specific events do you feel most helped Isabelle in her battle against depression?
Parker, Cecilia's cheating, mean, ex-husband, loses everything by the end of the book: his wife and kids, his beautiful home, his job, and his new wife. He acquires massive credit card debt from Constance, a boat he doesn't want, an arrest record, a watered Corvette, and a job as a car salesman. Did he deserve these consequences? What did Cecilia learn about herself from that relationship?
Janie says, "So I write about gruesome killings and kidnappings and have a few obsessions. It's the way I am . . . odd. Who gives a shit?" Has Janie finally come to accept herself? Do you think she will ever seek help for her "few obsessions"? Will she be able to maintain a relationship with The Man in Charge? Do you think you've accepted yourself—faults and idiosyncrasies and all?
Cecilia and Isabelle had an intense emotional/physical twin connection to each other. Do you believe that these types of connections exist between twins, siblings, or family members? If so, how does this happen? Did this connection enhance the story?
The sisters, and Henry, all suffered from their childhood. In the end, did it make them stronger? More compassionate? Or was the fallout so extreme for all of them that they'll never fully recover? How did their childhoods affect their future careers?
Isabelle said, "My experience has also led me to believe that men are much better at a distance, much better in our heads when we fantasize about them, and when we believe what we want to believe about them, than they are in real life. In real life, once the sheen is off, they're just . . . men, deeply flawed and exhausting." What do you think of that statement? Is she right? Do you foresee Isabelle choosing to have a relationship in the future with a man? What are some of the stumbling blocks they will have to overcome together?
How did Henry hold the family together? Do you agree with the author's decision to have Henry die by the end of the book? Was there any other ending that would have worked?
Describe the sisters' relationships to one another. Are they typical sisters? Is the Bommarito family a functioning or a nonfunctioning family? Is your family like this to some extent?
or
Not Currently Available for Direct Purchase