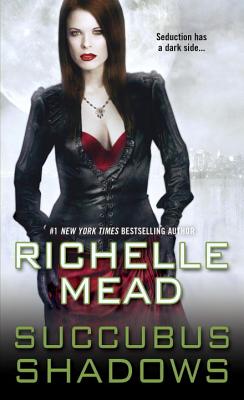 Succubus Shadows (Georgina Kincaid)
Paperback

* Individual store prices may vary.
Other Editions of This Title:
MP3 CD (8/16/2016)
Mass Market Paperbound (8/30/2016)
Description
Georgina Kincaid has formidable powers. Immortality, seduction, shape-shifting into any human form she desires, walking in heels that would cripple mere mortals-all child's play to a succubus like her.
Helping to plan her ex-boyfriend's wedding is a different story. Georgina isn't sure which is worse-that Seth is marrying another woman, or that Georgina has to run all over Seattle trying on bridesmaid dresses. Still, there are distractions. Georgina's roommate, Roman, is cluttering her apartment with sexual tension. Then there's Simone, the new succubus in town, who's intent on corrupting Seth.
But the real danger lies in the mysterious force that's visiting her thoughts, trying to draw her into a dark, otherworldly realm. Sooner or later, Georgina knows she'll be too weak to resist. And when that happens, she'll discover who she can trust, who she can't-and that Hell is far from the worst place to spend eternity...
Praise for Richelle Mead and her Succubus series...
"This is one of those series I'm going to keep following." --Jim Butcher, New York Times bestselling author
"The mix of supernatural mystery, romance, and reluctant succubus is great fun." --Locus
"Mead cooks up an appetizing debut that blends romantic suspense with a fresh twist on the paranormal." -Booklist
Kensington Publishing Corporation, 9780758232007, 292pp.
Publication Date: April 1, 2010
About the Author
Richelle Mead is an international bestselling author of fantasy books for both adults and teens. Her Georgina Kincaid series follows a reluctant succubus, while her Dark Swan series features a shamanic mercenary caught up in fairy affairs. Over on the young adult side, Richelle writes the much-acclaimed Vampire Academy series and its spin-off, Bloodlines, about a secret society keeping the vampire world hidden from humans. Richelle's books have been on the New York Times and USA Today bestseller lists and received honors from the American Library Association. Her books have been translated into over two dozen languages, as well as transformed into graphic novels. A lifelong reader, Richelle loves mythology and wacky humor. When not writing, she can be found spending time with her family, buying dresses, and watching bad reality TV. More at: www.richellemead.com.