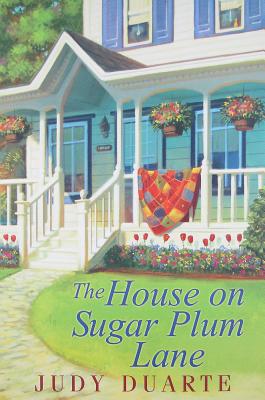 The House on Sugar Plum Lane (Paperback)
Kensington Publishing Corporation, 9780758238948, 292pp.
Publication Date: April 1, 2010
* Individual store prices may vary.
Description
In her unforgettable Fairbrook novels, Judy Duarte has created a town that's as warm and as welcoming as home. In "The House on Sugar Plum Lane, " old friends and new characters mingle in a poignant story of second chances, new beginnings, faith, and family.
The beautiful Victorian house that Amy Masterson decides to rent, fully furnished, is more than just a place to start over with her young daughter. When Amy learns that the three-story house on Sugar Plum Lane belonged to her great-grandmother, Eleanor Rucker, who Amy's mother had been searching for until her recent death, she hopes she can find a window into the past her mother never found.
As Amy settles into Fairbrook, she's stunned to learn that Ellie Rucker still lives on Sugar Plum Lane, cared for by Amy's neighbor, Maria. But Ellie's mind is failing rapidly, her memories fading with each passing day. She shows no hint of recognition when her great-granddaughter introduces herself, and Amy is heartbroken at the chance they've both missed. But it's never too late to hope--or to trust in bonds of love that, though they cannot be seen, can never be broken. . .
Praise For Mulberry Park

"Tender and touching. . .this novel will stay with you long after you have read the last page."
--Dorothy Garlock, "New York Times "bestselling author
"Such a happy book. . .I didn't want it to end." --Drusilla Campbell, author of "Blood Orange"
"An uplifting story about one little girl's unflinching faith and how she extends an open and loving hand to the broken people around her, bring them close to each other and back into God's gentle embrace."
--Cathy Lamb, author of "Henry's Sisters.
Brandon was running from his past, and Amy was seeking hers. Is there any truth to the adage that one needs to make peace with the past before embracing the future? Why or why not?
Barbara kept a secret from her husband. Is it kinder to keep things to oneself that could cause heartbreak to a friend or loved one? Or is honesty always the best policy? Do you think this should apply to life in general? Do you feel differently when it comes to marriage?
Maria's ex-husband was incarcerated, and Eddie had a criminal past. Do you think everyone deserves a second chance? Do you feel differently toward Maria's ex than Eddie? Why or why not?
Ellie feared she would get dementia and prayed that she would be spared. Do you know someone who has faced or is facing dementia or Alzheimer's? Has either disease affected someone in your family? How do you think you would have handled Ellie's condition?
Amy saw Ellie's moment of clarity and lucidity as a miracle. Do you believe in miracles? Why or why not? Have you had any miracles in your own life?
Chuck faced his mortality with courage and acceptance. What do you think he learned from his lifetime that may have helped him at the end of his life? What part did faith play in his ability to accept his death?
or
Not Currently Available for Direct Purchase