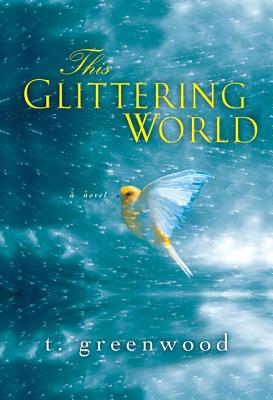 This Glittering World
Paperback

* Individual store prices may vary.
January 2011 Indie Next List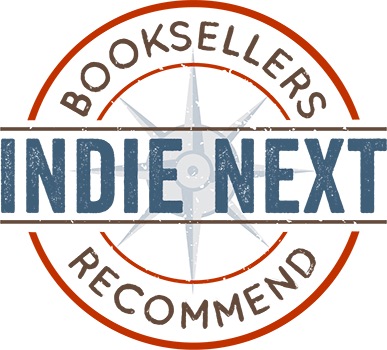 "When Ben Bailey went outside to enjoy the first snowfall and to fetch the paper, he found a dying young man. He had no idea that this would be the catalyst to look into himself to find out who he was and what he really wanted to do with his life. His planned future becomes uncertain as he finds himself more and more enmeshed in helping the beautiful sister of the man prove that this was a homicide and a hate crime. This is an riveting tale of what we owe to the people in our lives, what we owe to ourselves, and the cost of the compromises we make."
— Jackie Blem, Tattered Cover Bookstore, Denver, CO
View the List
Description
T. Greenwood, acclaimed author of Two Rivers and The Hungry Season, crafts a moving, lyrical story of loss, atonement, and promises kept.

One November morning, Ben Bailey walks out of his Flagstaff, Arizona, home to retrieve the paper. Instead, he finds Ricky Begay, a young Navajo man, beaten and dying in the newly fallen snow.

Unable to forget the incident, especially once he meets Ricky's sister, Shadi, Ben begins to question everything, from his job as a part-time history professor to his fiancée, Sara. When Ben first met Sara, he was mesmerized by her optimism and easy confidence. These days, their relationship only reinforces a loneliness that stretches back to his fractured childhood.

Ben decides to discover the truth about Ricky's death, both for Shadi's sake and in hopes of filling in the cracks in his own life. Yet the answers leave him torn--between responsibility and happiness, between his once-certain future and the choices that could liberate him from a delicate web of lies he has spun.
Kensington, 9780758250919, 304pp.
Publication Date: January 1, 2011
Book Videos
Discuss Ben's relationship with Sara and how it changes through the course of the novel. Why is he attracted to Shadi? What does she represent to Ben?
Ben experienced two significant losses as a young boy (the death of his sister and his father's abandonment). How did these two traumas shape him as a man? How do they play into his relationship with Shadi?
How does Ben's relationship with his own father affect his decision to stay with Sara when she discovers that she is pregnant? Do you think he would have made a good father?
How do you feel about Sara? Is Ben justified in his treatment of her?
Why do you think Ben became so involved with finding out what happened to Ricky? Was it a sense of morality? A sense of responsibility? Or was it really for Shadi? Do you think Ben would have done everything he did if he weren't attracted to Shadi?
If you were in a similar situation to Ben's, if you had woken up, gone out to get the newspaper, and found someone near death in the snow, what would you have done? Would you have dropped the whole thing and let the police ignore an obvious case of assault?
Contrast Hippo and Emily's relationship with Ben and Sara's.
Discuss the use of snow imagery. How does it echo Ben's emotional state throughout the novel? What do you make of the dream that he has after their baby is stillborn?
There is a great deal of injustice in this novel: from the original crime committed against Ricky to the police department's initial dismissal of his death as an alcohol related accident. At one point in the novel, Lucky suggests that there is "no such thing" as justice. Do you agree? If not, is justice served at the end of the novel? And, if so, at what expense?
The Navajo art of weaving is a central metaphor in this novel. Discuss the different senses in which the metaphor is manifested. How does the "spirit string" fit into each of these?
At one point, Shadi calls Ben selfish. Do you agree with her? What does he do that's selfish, and what does he do that's selfless?
The novel is divided into the five "worlds" of the Navajo creation myth. Why do you think the author decided to structure the novel in this way? How are the colors of each part symbolic of what happens in that section?
How much do you think Sara really knew about what was going on? Do you think she knew Shadi was related to Ricky when she told Ben she wanted the rug commissioned? Do you think she knew Ben was involved with Shadi? How much do you think Melanie knew?
Near the end of the novel, Shadi gives Ben an ultimatum, demanding that he choose between her and Sara. Is this, ultimately, truly his choice? Do you believe he will keep his promise and stay with Sara? Was this the right decision? Why or why not?
Ben is faced with a lot of choices throughout the novel: whether or not to go to the hospital to check on Ricky, to go to Ricky's funeral, to search for Ricky's attackers, to move to Phoenix and work for Sara's father, to buy the drive-in theater speaker for Shadi, to marry Sara, and the eventual choice between Sara and Shadi. What do you think of every decision he made? Were there any you disagreed with?
The definition of a tragedy is a story in which the hero comes to ruin or experiences tremendous sorrow as the result of both circumstance and a disastrous character flaw. In tragedies, readers should experience both fear and pity for the hero. Would you call Ben a tragic hero and this novel a tragedy? Why or why not? If so, what is Ben's tragic flaw?
or
Not Currently Available for Direct Purchase