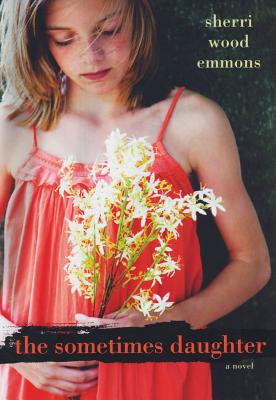 The Sometimes Daughter (Paperback)
Kensington Publishing Corporation, 9780758253255, 384pp.
Publication Date: February 1, 2012
* Individual store prices may vary.
or
Not Currently Available for Direct Purchase
Description
In this poignant and beautifully written novel, Sherri Wood Emmons, acclaimed author of " Prayers and Lies, " explores the complex bond between a daughter and her errant mother. . .
Judy Webster is born in a mud-splattered tent at Woodstock, just as Crosby, Stills, and Nash take the stage. Her mother, Cassie, is a beautiful, flawed flower-child who brings her little girl to anti-war protests and parties rather than enroll her in pre-school. But as Cassie's husband, Kirk, gradually abandons '60s ideals in favor of a steady home and a law degree, their once idyllic marriage crumbles.
Dragging Judy back from the Kentucky commune where Cassie has taken her, Kirk files for divorce and is awarded custody. When Cassie eventually moves to an ashram in India, Judy is grief-stricken. At school, she constructs lies to explain her unconventional home-life, trying desperately to fit in to the world her mother rejected.
Cassie calls and writes, occasionally entering Judy's life just long enough to disrupt it. But little by little, Judy is growing up. As she grapples with her father's remarriage and her own reckless urges, she encounters all the joy and heartbreak that goes with first love, first loss, sex, drugs, and self-discovery. And when Cassie comes home again, Judy, who has tried so long to find a place in her mother's life, must finally decide what place Cassie claims in hers. . .
When Kirk decides to go to law school, Cassie accuses him of selling out his ideals for money. Is that an accurate assessment?
What role does Derrick play in the story? Does he bear any responsibility for the breakup of Cassie and Kirk's marriage?
What responsibility, if any, does Cassie's mother bear for her daughter's choices?
Is Kirk irresponsible for allowing Cassie to live with him when she returns from California?
After the Jonestown tragedy, Cassie continues to believe in Peoples Temple and Jim Jones. How can she hold on to those beliefs in the face of the mass suicides in Jonestown?
Why is Judy so angry with Cassie after their visit to Malibu? Is her behavior toward Cassie at Disneyland appropriate?
In Cassie's absence, Judy is mothered by three women—her grandmother, Lee Ann's mother, and Treva. Were there extra "mothers" in your life? What role did they play in making you who you are?
Is Matt's reaction to Judy after their arrest reasonable? Why can't he forgive Judy?
Why does Judy have sex with Patrick? Does this constitute rape?
Does Cassie's final revelation to Judy about her own teen pregnancy explain her behavior toward Judy and Kamran? Does it excuse her behavior?
Advertisement