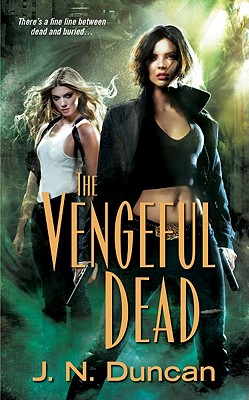 The Vengeful Dead (Mass Market Paperbound)
Kensington Publishing Corporation, 9780758255648, 426pp.
Publication Date: October 1, 2011
* Individual store prices may vary.
Description
"She's the FBI's go-to expert on Chicago's most brutal supernatural crimes. But a bloodthirsty, revenge-crazed killer is using her deepest fears as a terrifying weapon. . ."
Jackie Rutledge just can't put her past to rest. Her Bureau partner is dead, but not gone. And her sanity is becoming as fragile as her career. Worst of all, a wrenching journey into Deadworld has given her unwanted new abilities--and exhuming memories she hoped to keep buried . . .
Now a merciless force capable of possessing humans is on a killing spree, destroying the guilty and innocent alike. It isn't long before Jackie is a prime suspect, struggling to stay two steps ahead of her savvy new partner, and her undead P.I. and paramour, Nick. But to clear her name, she'll have to take on her greatest challenge yet: confronting an inner darkness as inescapable as the one she hunts--and capable of annihilating more than her soul . . .
Praise for "Deadworld"
"The perfect dark fantasy." --Kat Richardson
"Bloody, delicious, twisted."--Lilith Saintcrow, "New York Times" bestselling author of the Jill Kismet, Hunter series
"Duncan's deftly subtle debut creeps up on you like a ghost in the night."
--Mark Henry, author of "Happy Hour of the Damned.