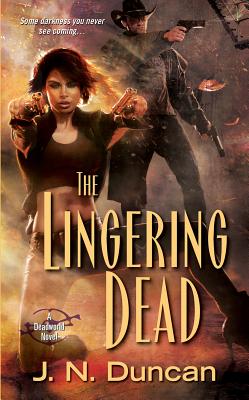 The Lingering Dead (Mass Market Paperbound)
Kensington Publishing Corporation, 9780758255655, 343pp.
Publication Date: April 1, 2012
* Individual store prices may vary.
Description
She cracks the FBI's toughest supernatural crimes, from Chicago's windy streets and beyond, into the next world. But a malevolent force now has her reputation--and her team--in its sights. . .
Jackie Rutledge has faced down everything from the darkest sorcery to uber-vengeful revenants. But heading up the Bureau's special paranormal unit is presenting unexpected challenges. Handling otherworldly egos and politics has never come easy to this loner agent. And opening up to her sexy vampire lover, Nick, is as unnerving as her unwanted new ability to slip between the realms of the living and the dead. . .
Now an insidious power holding helpless ghosts in thrall is using any means necessary to discredit Jackie and split her team apart for good. The only chance she has means baiting the terrifying Deadworld being stalking her dreams, hunting her every step--and growing ever more hungry for her ultimate sacrifice. . .
Praise for Deadworld
"The perfect dark fantasy." --Kat Richardson
"Bloody, delicious, twisted." --Lilith Saintcrow, "New York Times "bestselling author of the Jill Kismet, Hunter series
"Duncan's deftly subtle debut creeps up on you like a ghost in the night." --Mark Henry, author of "Happy Hour of the Damned"
"One hell of a debut novel in what could be the most promising urban fantasy series to hit the shelves this year." --freshfiction.com.