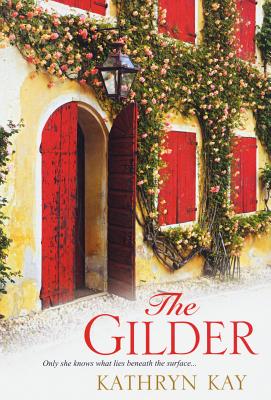 The Gilder
Paperback

* Individual store prices may vary.
January 2012 Indie Next List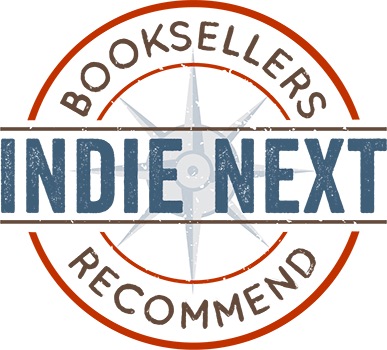 "This is the story of a woman whose talents include the restoration and gilding of older works of art. Gilding becomes a metaphor for her inability to face the truths of her past, and she must remind herself that the process is not successful without repairing the foundation upon which the gold leaf is layered. In a tale filled with betrayal and repentance, missed opportunities and new beginnings, the layers of gold are transformed from denial of the past to real love in the present."
— Fran Wilson, Colorado State University Bookstore, Fort Collins, CO
View the List
Description
Set against the exquisite backdrop of Florence, Italy, The Gilder is a compelling and beautifully wrought novel of secrets, friendship, betrayal, and the simple choices that change us forever. . .
In Marina Nesmith's skilled hands, even the most tarnished picture frame or objet d'art can be made perfect once again. Her life, too, seems flawless, at least on the surface. But more and more, Marina is conscious of what she lacks--someone to share her joys and sorrows with, confidence in the decisions she's made, and the courage to tell her teenage daughter, Zoe, the truth about her father.
Then Marina is invited to return to Florence, where she lived years before while learning her trade as a gilder. In those heady days, she wandered the city's picturesque streets, marveling at the masterpieces in the Duomo and the Pitti Palace. In the church of Santa Croce, she met Thomas, an American photographer who, along with his wife Sarah, introduced Marina to a thrilling, bohemian world of art and beauty. Through them, she also learned about love, lies, and the way one mistake can multiply into many. Now, as her past and present collide, Marina will finally have to move beyond the intricate veneer she's crafted around herself, and find the life that she--and Zoe--have been looking for.
Following college, Kathryn Kay spent five years living in Florence, Italy, where she studied restoration and gilding. Kathryn is the founder of the Nantucket Writers Studio, which offers writing workshops for women. She has three adult children, and lives on Nantucket Island with her husband, Robert.
Advance praise for Kathryn Kay and The Gilder
"After reading Kathryn Kay's lovely debut, I had the best kind of cry. What a beautiful, emotional novel. I loved the way she writes about love, necessary secrets, and the dark unknowability of another person, no matter how close. She writes so well about the vulnerability of strong women, the complexity of long friendship, the ways mothers and daughters protect each other, and sweet, tender forgiveness." --Luanne Rice, "New York Times" bestselling author
"Kathryn Kay's "The Gilder, "beautifully set in the romantic city of Florence, reminds us that love, like great art, is always complex. Kay leads her talented artist and loving mother Marina through a courageous quest as labyrinthine as an ancient Italian street. With persistence and passion, Marina discovers that relationships can be repaired, making what is truly golden shine forth." --Nancy Thayer, "New York Times " bestselling author
""The Gilder" engages the reader from the very first line. Amid sensuous details of life and art in Florence, Kathryn Kay tells a compelling story of seduction and betrayal which ultimately transforms into a story of love and redemption." Holly Chamberlin, author of "Summer Friends"
"In my book on the writing life I talk about taking risks and digging deep to find your voice. I tell my students if they dig for gold they will find gold. I have just finished Kathryn Kay's debut novel, "The Gilder, " and, boy, has she hit the mother lode. Her riveting story of friendship, love, betrayal and forgiveness kept me up way beyond my bedtime. Kathryn writes beautifully about difficult things, the things that tear people apart, and she does it with such honesty and tenderness that, clearly, her words come straight from the heart." --Nancy Aronie, author of "Writing From The Heart.
Kensington Publishing Corporation, 9780758263223, 310pp.
Publication Date: January 1, 2012
The novel's title, The Gilder, refers to Marina's profession. In what ways does the concept of "gilding" become a subtext of the story?
In what ways does Marina's youth influence her attraction to Sarah and Thomas and her initial experience in Florence? Did her upbringing make her more sophisticated or more naïve?
What does Marina learn about Thomas when she first attends his photography show? How do you think she feels about what she discovers?
To what extent was Marina culpable in being seduced by Thomas? At what point in the story did the seduction begin?
Marina did not tell Sarah about being seduced by Thomas for fear it would damage their friendship irreparably. When she discovered she was pregnant, do you think she should have told Sarah and Thomas? Was there another point in time at which she could have told them about Zoe?
What was the basis for Marina's attraction to Sarah? Did Sarah play with Marina's feelings intentionally? Was Marina a lesbian/bisexual or simply a woman who fell in love with her best friend? Do you think Sarah loved Marina in a way she was unable to accept?
Was Marina right not to tell Zoe the truth about her father's identity? How much of the truth should she have shared with Zoe?
To what extent does Marina use her work and her daughter as an excuse for not allowing herself a personal life?
After Zoe's birth, Marina's life is closely linked with that of Lydia and June. Why did the author create a lesbian couple to befriend Marina?
Marina vacillated greatly about whether to tell Sarah the truth when she returned to Florence as a grown woman. If Marina had not stumbled upon the bust in Sarah's studio, do you think she would have told Sarah the truth?
Do you think that Sarah sending the camera to Zoe at the end of the book indicates she will forgive Marina? Is it conceivable that a person might be able to forgive such a betrayal?
or
Not Currently Available for Direct Purchase