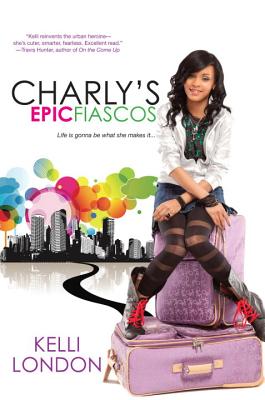 Charly's Epic Fiascos (Paperback)
Kensington Publishing Corporation, 9780758263582, 259pp.
Publication Date: August 28, 2012
Description
Life sucks. Big time. But guess what? I've got a dream no one can kill, and I've been planning how to make it come true.
Charly's holdin' it down--she's got the attention of Mason, the new cutie around the way, she's setting the style for her crew, and if you get in her way, she'll mush you. Despite her frontin', her game is shaky--she's got no phone, no ride, and she's living on the outskirts of Chicago. Even worse: she's got a dream-killing mother and has to work part-time to help pay the bills. But Charly's got a plan to rise above it all--using the acting skills she's honed over the years to save face around the haters. All she's got to do now is get to New York without dropping the ball on making her and Mason official.
But between the most messed up travel plans ever and a bunch of broken promises, Charly's got a long journey ahead of her. That's okay, 'cause nothing will stop her, not even the biggest challenge of all that's waiting at her destination. . ..
"Kelli reinvents the urban heroine--she's cuter, smarter, fearless. Excellent read." --Travis Hunter, author of "On the Come Up"
Praise For Kelli London
"Kelli's stories are edgy and addictive. You won't want the story to end." --RM Johnson, author of "Stacie & Cole"
"An amazing tale that is sure to delight, teach, and intrigue teens everywhere " --Ni-Ni Simone on "Boyfriend Season.
Advertisement