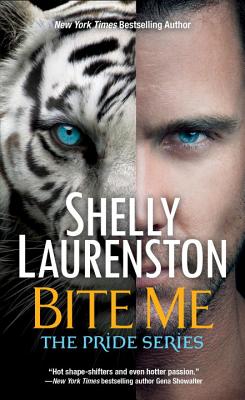 Bite Me (Paperback)
Brava, 9780758265241, 384pp.
Publication Date: March 25, 2014
Description
"Hot shape-shifters and even hotter passion." --New York Times bestselling author Gena Showalter Livy Kowalski has no time for idiots. When you shapeshift into a honey badger, getting through life's irritants is a finely honed skill. Until she gets stuck housing her nutso cousin and dealing with her dad's untimely and unexplained demise. That's where Vic Barinov comes in--or his house does. Vic can't step outside without coming back to find Livy devouring his honey stash and getting the TV remote sticky. It gets his animal instincts all riled up. But he'll have to woo her at high speed: all hell is breaking loose, and Livy is leading the charge. . .
About the Author
Originally from Long Island, New York Times bestselling author Shelly Laurenston has resigned herself to West Coast living, which involves healthy food, mostly sunny days, and lots of guys not wearing shirts when they really should. Shelly is also the New York Times bestselling author G.A. Aiken, creator of the Dragon Kin series. For more info about Shelly's books go to www.shellylaurenston.com. Or to check out G.A.'s dangerously and arrogantly sexy dragons go to www.gaaiken.com.
Advertisement