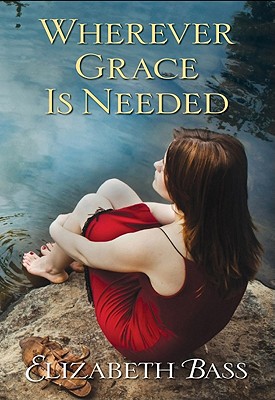 Wherever Grace Is Needed (Paperback)
Kensington Publishing Corporation, 9780758265944, 393pp.
Publication Date: June 1, 2011
Other Editions of This Title:
Hardcover, Large Print (7/1/2011)
* Individual store prices may vary.
At the beginning of the story, Grace seems to have arrived at a place in her life where she is happy. She has a business she loves and has just moved in with her long-term boyfriend. Yet she picks up and moves halfway across the country to take care of her ailing father. Was staying in Austin with Lou the right decision? In her shoes, what would you have done differently?
How did being a child of divorce affect Grace? Do you think her feelings of wanting to belong to the part of the family she had been pulled away from at the age of seven informed her decision to move home with her father when he became ill?
It is said of Jordan that she makes it difficult for people to love her, and the way she handles situations often makes her seem like her own worst enemy. Which was your strongest feeling toward her—sympathy, or exasperation? Have you ever had someone like Jordan in your life?
Dominic, Lily and Jordan seek out the companionship of others to help them through a difficult year. Did you consider their father, Ray, a negligent parent at times?
Lily is a compulsive journal keeper. Have you ever kept a journal or diary? If so, have you ever worried it would wind up in the wrong hands?
When Ray and Grace have their argument after the failed party and he accuses her of meddling in his family and keeping secrets from him, is he being unreasonable? Should Grace have reported what Jordan was up to back to him, or was she correct to keep Jordan's confidence?
Both Jordan and Lily spend a summer with their maternal grandparents but each views the experience differently. How does living with Granny Kate and Pop Pop change them? Do you think Lily would have come to understand Jordan if she hadn't had her own experience in Little Salty?
Grace often reaches out to try to help those around her, but her efforts meet with varying degrees of success. How do you think the lives of other characters in the book would have turned out differently if Grace had not moved to Austin? And what of her own life—could she and Ben have lived happily ever after?
Lou's illness is central to the story. In your own life, have you known someone who was diagnosed with Alzheimer's disease? 10. Grace worries she's finally found her "hopelessly devoted" man of her dreams in Ray…but that he's hopelessly devoted to someone else. Her father, speaking from experience, warns her that a man doesn't get over a tragedy like Ray's. By the end of the book, do you think Ray is ready to embark on another relationship? How do you see this family functioning in five years?
or
Not Currently Available for Direct Purchase