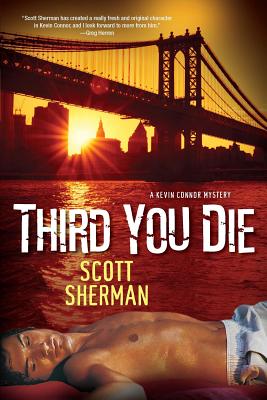 Third You Die (Paperback)
Kensington Publishing Corporation, 9780758266521, 344pp.
Publication Date: September 25, 2012
* Individual store prices may vary.
Description
Finally settling down with his hunky cop boyfriend, former callboy Kevin Connor is giving up the "oldest profession" for a new career: producing his mom's TV talk show, "Sophie's Voice." But when their latest guest--gay porn sensation Brent Havens--ends up floating in the East River after vowing to blow the lid off the adult film industry, Kevin returns to the world of high-stakes sex to find out: Who killed the twink who had everything?
Was it the X-rated director who exploited his star--for his own desires? The bartender boyfriend who hustled more than just cocktails? Or the eye-candy co-star who left the sweet actor for a sugar daddy?
Either way, Kevin is zooming in on one twisted plot with no shortage of drama queens. But is he ready for his close-up. . .with a killer?
"Scott Sherman has created a really fresh and original character in Kevin Connor, and I look forward to more from him." --Greg Herren
Praise for Second You Sin
"Following the adventures of hunky and lovable male hustler/amateur sleuth Kevin Connor around the streets of New York is like a thrill-a-minute roller coaster that is so full of hair raising turns and breathless moments of surprise that you don't even notice you're screaming with laughter the entire ride "--Rick Copp
"There is fun sin and boring sin. Second You Sin is chock-full of the first kind." --David Stukas.
or
Not Currently Available for Direct Purchase