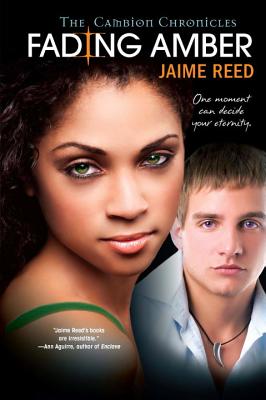 Fading Amber (Paperback)
Kensington Publishing Corporation, 9780758269263, 313pp.
Publication Date: December 24, 2012
Description
Finding your soul mate is the ultimate dream come true. But for Samara Marshall, it's a matter of life and death. . .
After falling for a Cambion and then turning into one herself, Samara never thought her senior year could get more complicated. The gaps in her memory, the mysterious deaths, and the constant danger that threaten her once quiet town have a common thread: Tobias, a demon with a lot of enemies. He's also Samara's other soul mate and he's suddenly disappeared.
Samara knows the key to finding Tobias lies with her inner demon, who has her own agenda and threatens to take over completely. But Samara isn't the only one who wants to find Tobias. His enemies are getting closer, and their plans for retribution could mean deadly consequences for Samara and her true soul mate, Caleb. . ..
"Jaime Reed's books are irresistible." --Ann Aguirre, author of "Enclave"
Praise for The Cambion Chronicles
"Sexy and snarky I dare you not to laugh while reading this fantastic debut."--Kody Keplinger, author of "Shut Out"
"With a sassy, kick-ass heroine, Jaime Reed's "Living Violet" will keep readers turning pages late into the night." --Eileen Cook, author of "Unraveling Isobel "
"Jaime Reed's books are irresistible. They couldn't be more delicious if they were made of cake and frosted in chocolate." --Ann Aguirre, author of "Enclave.
Advertisement